Companies I've worked with in the past.
Luckily for my partners, some of the funds I generate from hosting ads here go towards advertising Garden Variety, thus increasing
their
exposure too. Here are a few ways we can work together to spread the word about your project: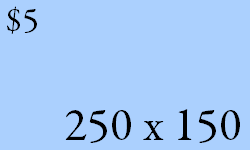 Monthly advertisements
in the side bar are probably the quickest way to gain traffic for your website. At the moment there are two options, as seen above. Please note that prices may change in the future.
Giveaways
are definitely a fun way let people know about your name, business, idea, etc. If you have goods or services my readers would enjoy, offering a giveaway is an easy, exciting way to promote them.
Sponsored posts
allow readers to find out about and get to know your business. It's also a good opportunity to advertise sales and special promotions! As pricing will vary, those details should be discussed via e-mail.
Product in exchange for ad space
is another great way to advertise - people love to see products in everyday life and motion. This can be anything from clothing, accessories, natural/organic products, to yoga equipment - anything you think appeals to the Garden Variety aesthetic & readership. However, please note that I reserve the right to accept only those sponsors I feel my readers would be interested in, and that all reviews will be honest.
Would you like to work together?
Feel free to send questions, offers, & ideas to gardenvarietyblog@gmail.com