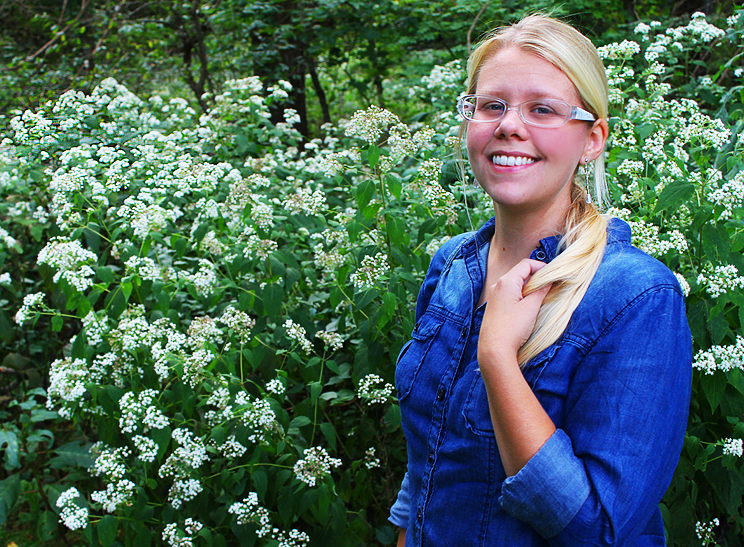 I'm Megan - a nerd/hippie hybrid from the suburbs of Cleveland/Akron, Ohio. When I'm not attending classes to become an ASL teacher, working odd jobs, teaching yoga at night or hunting and selling clothes on weekends, I like to write about my life & style here. Garden Variety is about the lovely but ordinary happenings in my mid-western American life. I'm just a 20-something bent on living a life of sweet, sweet freedom you might say!
For now, life is an experiment that I share with my handsome other half,
Mr. Blue Sky
. Some other things I love include making silly crafts, body acceptance advocacy, reading, cooking, hiking, camping, watching movies/cartoons (see my top favorite cartoons here), riding my bike, anything ginger flavored, and weird fantastic mystic stuff like healing therapies & nature.
Honestly I'm a bit of a shy one (understatement!), so I made friends with the internet a long time ago. Out of curiosity and a kindergarten-like affection for sharing, this blog was born. Its purpose is to document life experiences and development in styling while connecting with folks of all kinds.
I am available for advertising and sponsorship, so if you or your business are inclined to work with me
I'll be pleased to receive your interest (and literally anything else - creativity welcome!) via e-mail at gardenvarietyblog(at)gmail.com You can
find out more about sponsorship here
.