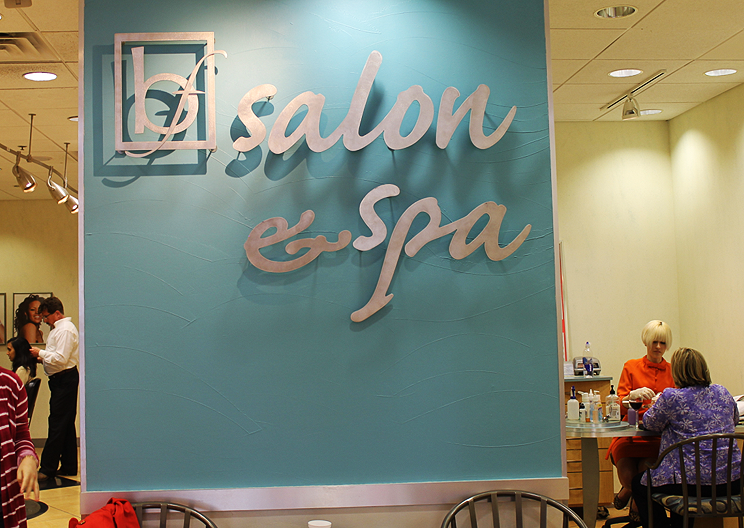 Last night, I had the pleasure of attending a networking event for bloggers at Beauty First, a local salon here in Akron.
Great opportunity for ladies to support ladies, right?
It was lovely! They offered false lash applications (or, eyelash "flairs"), blow outs or flat iron styles, complimentary manicures, and wine with refreshments - all of which I happily tried & enjoyed!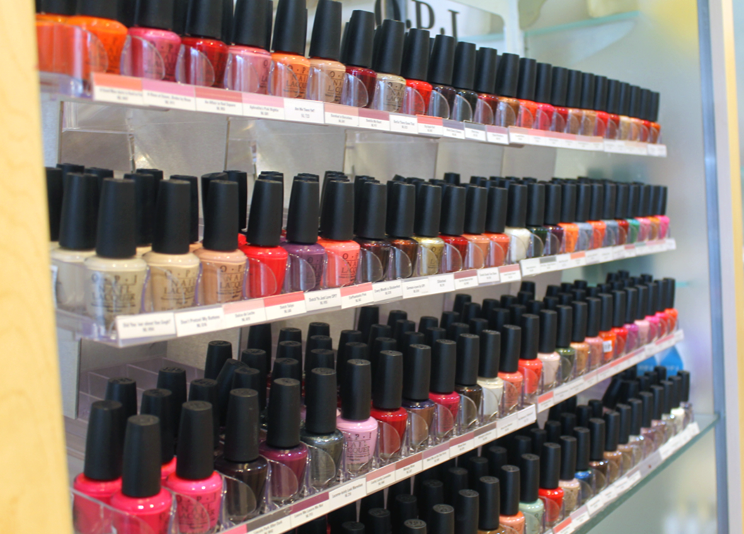 Gotta be honest: I'm not typically a high-maintenance, super polished, salon-going girl. My beauty secrets lately have more to do with what I'm eating than what I'm slathering on, applying or dying, etc. But I do cut & dye my hair sometimes (rarely, but yanno), so I'm over the moon to have found such a friendly & talented staff in my new city. I am actually due for at least a few inches off, so yay for stumbling onto a wonderful place! And you know how obsessed with nail polish I am, right? Because they had a million of the best colors, which I totally am going back for no matter what!
I felt like a princess/mermaid/etc, haha :) Photo of me by
Jessica
, thank you!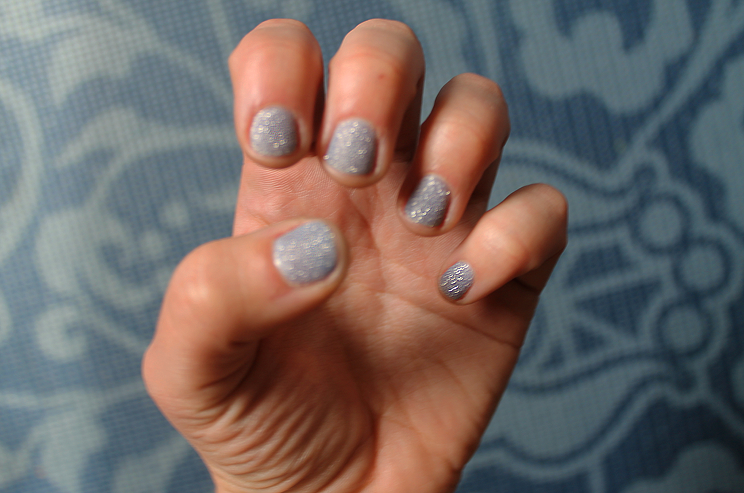 Zoya Pixie Dust in NYX
I love the concept of this polish! First of all, one coat is all you need - nice! It was kind of challenging to capture it on film for some reason, but the finish is a sparkly matte, which I thought looked and felt stone-like. I dig it!