So excited about this little project! Being able to grow my own vegetables has become really important to me, so I'm very grateful I had a chance to plant at my new house. I had lots of help from friends and family, but I think it was a good opportunity to get together to relax & have fun. Here are a few things we started with!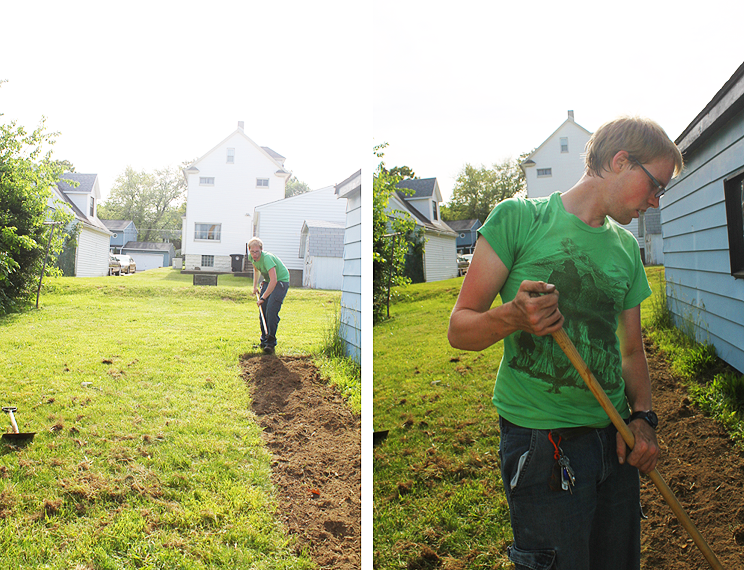 Mr. Blue Sky and my Dad did most of the hard work, gotta admit. Love them for it, though!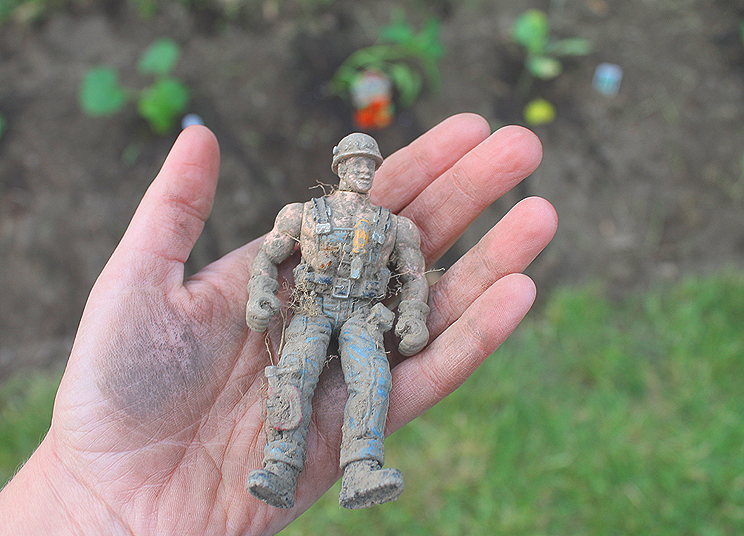 Found him in the dirt. Clearly been through a lot, poor guy!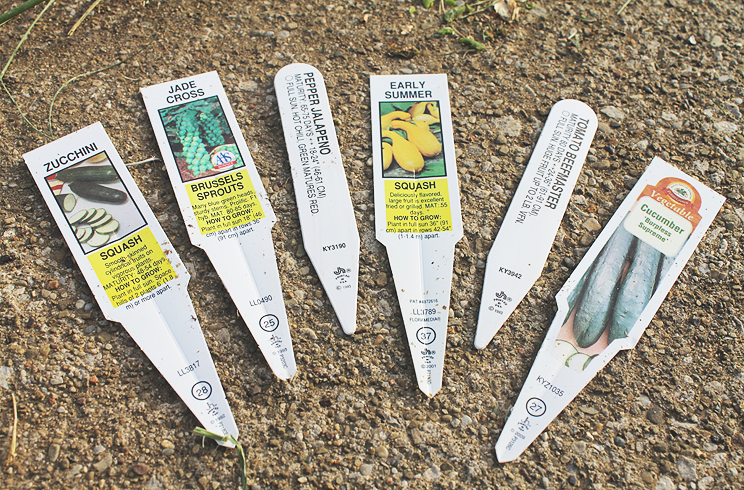 What we ended up planting :)
Hope you like your new home, little plant!
Complete with creepy yet silly solar-powered cat "security" light, hehe.
Do you keep a vegetable garden? Got any wise advice for we first timers?