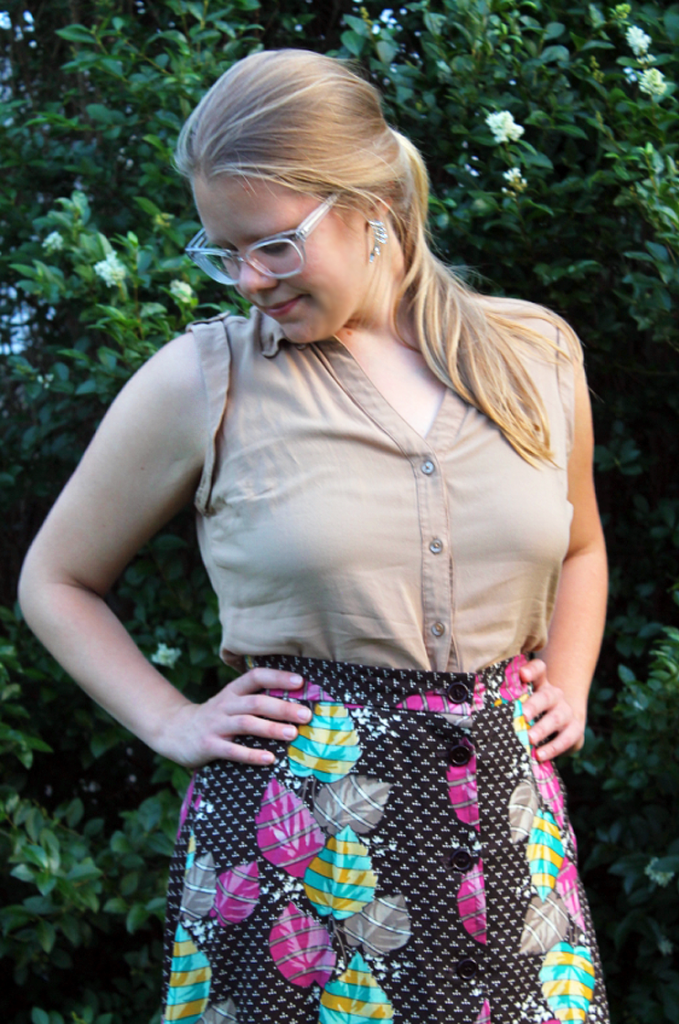 Tan blouse: Express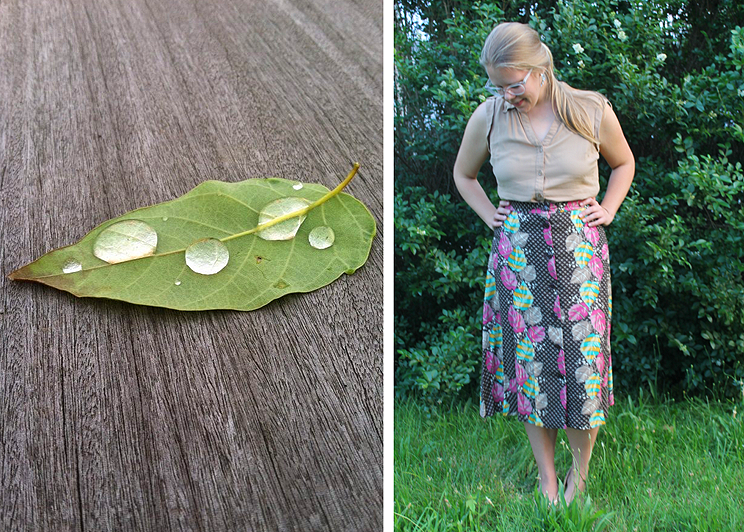 70s skirt: Thrifted
Studded ballet flats: Dillard's (long ago!)
I wore this outfit to cook dinner and do things around the house after work. Dressing up just to do things around the house or go to the grocery store really cheers me up :) Cooking, I'm discovering, is also really relaxing for me. I tried to turn that cauliflower guy into a mashed potato like side dish, but I didn't quite get it right. Getting the right texture will be an art! Great flavor though...care to
look at the recipe
I started with? You can add anything you like (I used fresh chives & rosemary instead of nutmeg, for example) but that's the basic idea.
Anyway, I am working hard on a few things that I'm excited to share with you guys! Well, I'll tell ya one, and it's that I've finally finished my yoga teacher training & I'm planning my first official class - hurray! You're talkin' to a real yoga teacher now :) I'm also in the process of changing 'day' jobs (remember
where I work now
?) so...wish me luck!