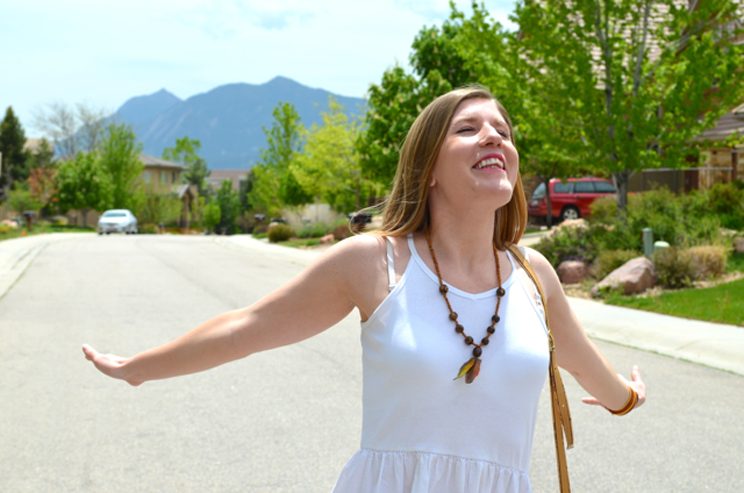 1. How would you describe your style?
My style can be kind of all over the place, but the one thing that remains pretty constant is that I am always mixing vintage pieces with more modern trends! Vintage mini dresses are pretty much the number one stable in my wardrobe.
2. Who are a few of your favorite inspirational bloggers?
This is always a tough one for me because there are so many bloggers who are inspirational to me! My two long-time favorites have been Steffy of
Steffy's Pros and Cons
, and Bonnie of
Flashes of Style
. I am also super inspired by all of the members of a little blogging collective I am a part of called
Flock Together
, especially since I get to swap and share all of their pretty clothes!
3. In a nutshell: why do you blog?
I made my blog after I stumbled upon some fashion and lifestyle blogs a few years ago that I loved reading. I loved the photography, the community feeling, and of course the pretty clothes as well. I started my blog at the same time I started my vintage shop thinking it would be a great networking and promotional tool, but the reason I stuck with it is because I love all the gals I have met while blogging! I love having a creative outlet and being a part of such a sweet and supportive community has been amazing!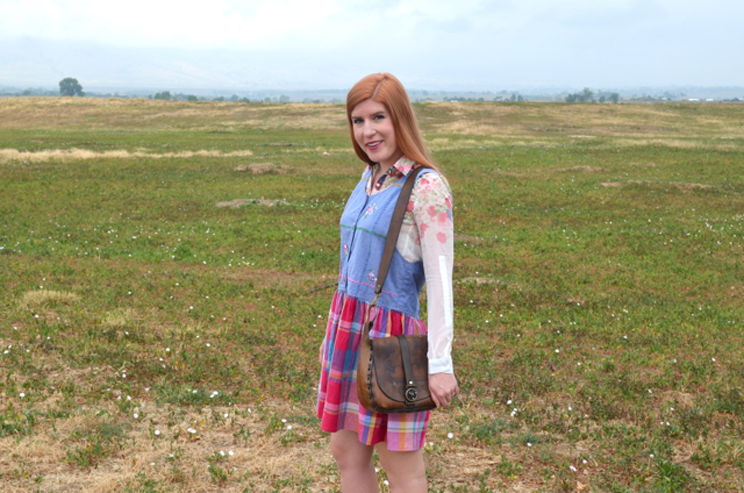 4. What do you want your clothes to say about you?
I'm not sure!
Hopefully they say that I like to be creative
,
I don't take myself to seriously, and I like to have fun
with what I am wearing!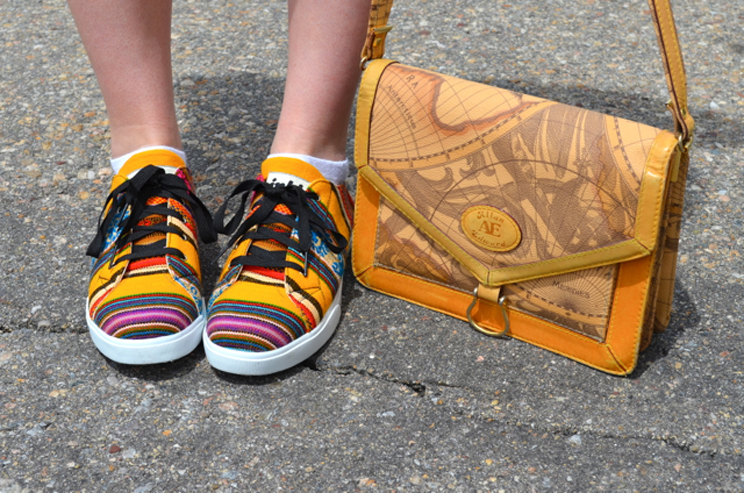 5. What kinds of styles do you gravitate towards?
I grew up on the beach, so I definitely gravitate towards a beachy bohemian look, especially in the summer time! I also gravitate towards more girly and feminine vintage styles - anything with a cute peter pan collar or fun floral print and I'm sold!
6. What kinds of things inspire your sartorial choices?
The great outdoors often inspire my choices!
Living in Colorado, I am always thinking of fields of wildflowers or beautiful mountain peaks as both general inspiration, and as backdrops for pictures! Travel is another huge one for me.