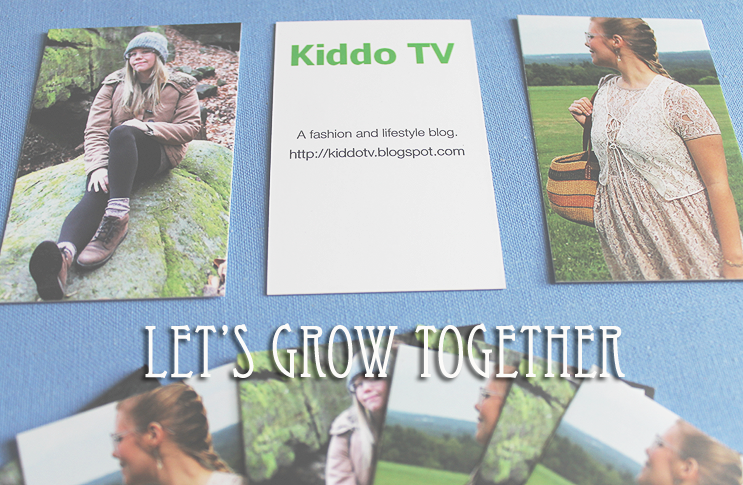 New business cards, yay!
Pretty soon (in November), Kiddo TV will be become a full year old! Hurray for sticking with projects, right? :) So far, this blog has provided me with several awesome experiences and put me in contact with some lovely, beyond talented AND helpful ladies. Keeping a blog helps you express yourself too, and it's great to be able to look back on memories.
It's also a good way to get the word out about your projects & business endeavors! Personally, I love to see a product come to life as it's used by a fellow consumer, and I find a lot of the websites I buy from on my favorite blogs. If you're curious, you can find two examples of my company collaborations
here
and
here
. There are several ways we can work together, which you can
read more about
, but if you have any questions or ideas please feel free to e-mail me!
I'm also accepting advertising trades with other bloggers at the moment, so just drop me a note if you're interested :)
I'd also like to request your feedback!
Tell me what you think about this ole bloggy, ok? Which posts would you like to see more of? Any particular topic you'd like to see? How about something you don't really like that might better be dropped?
I'm asking for any and all opinions about how to better this blog.
And hey, if you really enjoy Kiddo TV, why dontcha do me a huge favor & hit that dang follow button!