My car is missing all 4 hubcaps, haha.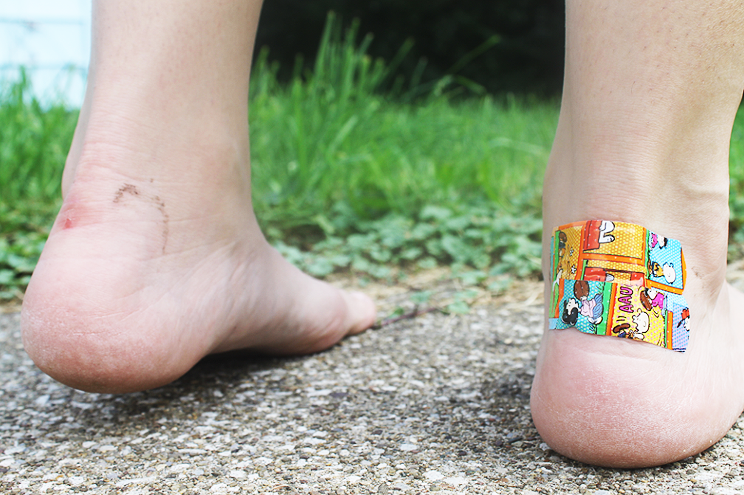 Sufferin' some blisters from cute shoes...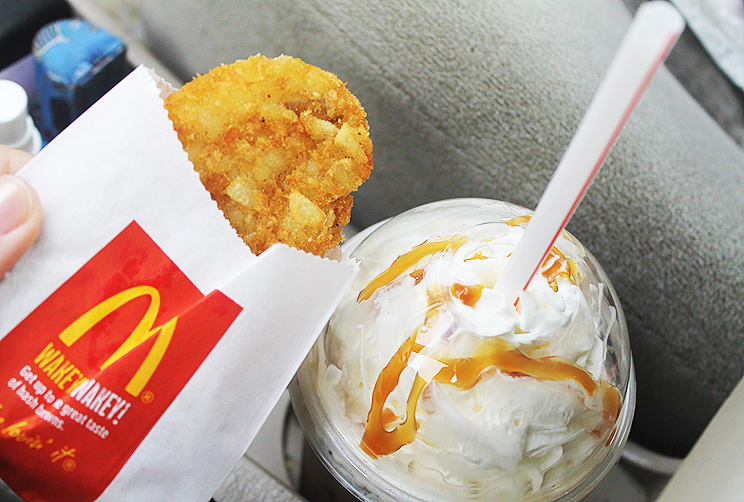 Occasionally I eat fast food - get over it!
If you're a blogger or an avid blog reader, you may notice that someone's life on a blog looks pretty damn perfect, right? And we all know that just ain't the case! I've been thinking a lot about perfection lately and how we mortal beings will just never. ever. EVER reach it! And it's cool, it's all good, your failures and weird little quirks make you interesting. If that's the truth, then why worry, why hide your imperfections? So I've decided to start sharing some of mine.
I'm particularly sensitive about that last one. Being a yoga teacher who isn't
absolutely obsessed
with clean eating leaves me vulnerable to a bit of scrutiny. People are so judgmental about what other people are eating, isn't that kind of laughable? If you're vegetarian or vegan I mean, good for you. I understand & respect your cause. But personally I'm an omnivore who just isn't willing to so greatly restrict what I eat, because while I enjoy cooking healthy meals, learning about nutrition, where our food comes from, eating intuitively, etc, I just can't live in such a strict way, and I think that's ok. I know there's a lot wrong with the way the United States produces food and I do what I can as a consumer to combat these practices (remember
my vegetable garden
?). And y'know hey if all fast food facilities shut down right now I'm cool with that, too. I guess all I'm trying to say is this: don't use your diet as a way to make yourself feel more superior to others because there is no perfect health.
We're all on the same path with the same fate
, and as long as you feel good about what YOU are putting into your mouth, I wouldn't worry so much about what others choose. Seem fair?