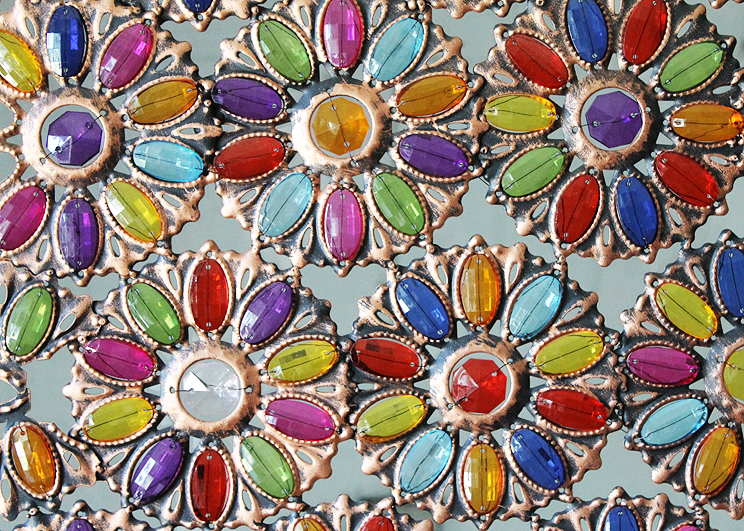 A bead mosaic at my yoga school I re-visited recently.


1. Sight:
Maybe you need to soak up some beautiful images, so try out art therapy. You could always visit a specialist, but nature is my favorite place to find beauty because of the spiritual/universal connection I feel when I see a landscape. However, maybe you'd rather create a piece of art (like a painting or inspiration board), visit an art museum/festival, or decorate your home.
2. Smell:
Start to observe your sense of smell more, it's kind of neglected! Recently I went for a walk in the woods and focused on the earthy scents for a few minutes and it really added depth & pleasure to my experience. I've also worn perfume oil for quite some time now. Orange is known as an energizing scent, so I like to dab it on in the morning and once or twice more during the day if I feel a little lack of energy. Research & try whatever strikes you! And how fun would perfume making be?
Music I play in my yoga classes.


3. Sound:
Honestly I'm not an intensely musical person. My life can be pretty quiet sometimes, and I enjoy silence, I'm not afraid of it. When I remember to listen to it though, it can definitely boost my mood. And it's so important in a Yoga class (and commutes)!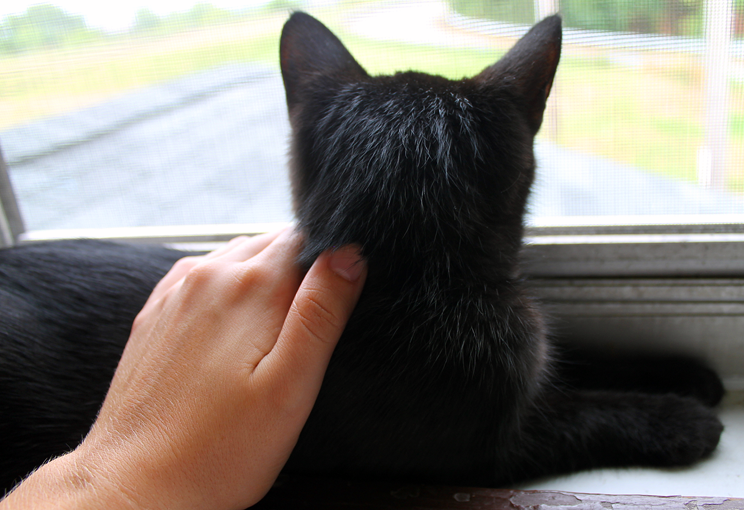 My friend's cat paying me a visit.
4. Touch:
Explore your sense of touch. Think about it in your relationships - maybe you could offer (or need to receive) more expressions of a loving physical gesture. Spend a little time thinking about your sex life. But also think about it in other ways, like interacting with a pet or wearing comfortable materials/textures.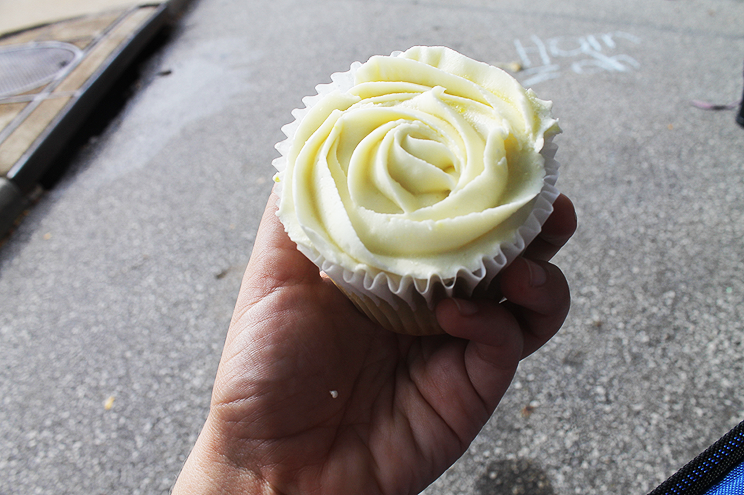 Treated myself to a pretty cupcake.
5. Taste: Eat some delicious food, dang it! Make sure you feel good about what you're eating, but don't be strict to the point of totally depriving yourself. Try to enjoy cooking and grocery shopping, such mundane things can be fun and relaxing if you find a way to make it so. Take more time to notice flavors (ie: eat slowly without distractions) - you might as well make it a somewhat pleasurable experience since we are required to eat everyday!
Feeling restless, unsatisfied, or stressed? One of the components of Ayurveda is paying attention to the five senses as a way to increase your happiness and health. Listed above is a short explanation and examples of how you might go about doing that. To better experience your senses, spend a little time noticing each one. Try closing your eyes when you do. Keep your attention on whatever sense you're experiencing, and use the five senses as a way to pull yourself out of negative situations or feelings.