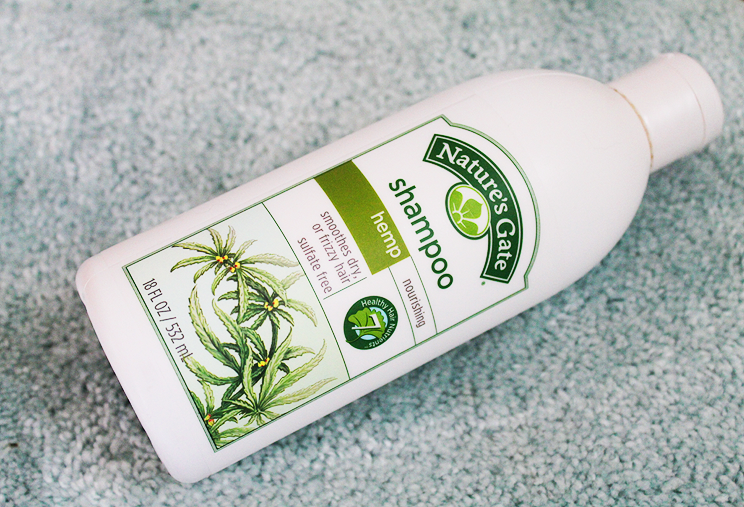 Ingredients: Hemp seed oil, panthenol, soy proteins, vegetable proteins, jojoba oil, borage flower seed oil, Vitamin C and Vitamin E.
Price: $7 (in store, slightly cheaper online)
Review: I'd call this a pretty good product. For a relatively affordable 'natural' shampoo, it does its job. My hair felt light and clean after using this product. It has a light woodsy smell in the bottle, which I liked, but it didn't transfer very well to my hair. Personally, though - I just like bath items (shampoo, soap, lotion, etc) to have a pretty strong smell after applying. I've tried other shampoos from Nature's Gate, and I'd say this one wasn't much different. The best thing about it is that it doesn't have many of the harsh chemicals in conventional shampoo and is easily found in your local specialty/organic food shops, and sometimes even at 'regular' grocery stores.
Bottom line: Keep looking for a favorite product, but enjoy this in the meantime.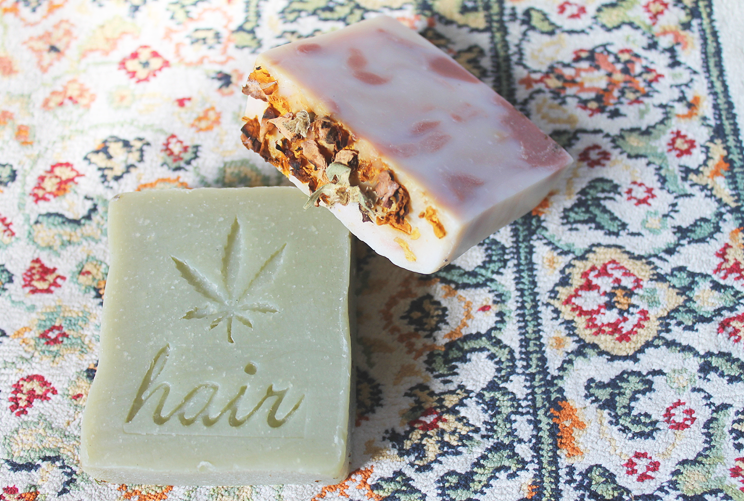 Ingredients: Greek and Spanish extra virgin olive oil, raw organic cocoa Butter, hemp oil, coconut oil, castor oil, Patchouli (essential oil), French green clay.
Price: $7 (plus a small shipping cost)
Review: The first time I used this shampoo bar from
Aquarian Bath
, I used it all-over like a typical shampoo. However, I discovered that it was too heavy a formula for my light, thin hair. So perhaps this would work best for someone with thick or curly hair. I love the smell though, so I tried it again (on just the ends of my hair) as a conditioner and I was really happy with using it that way. The smell is much stronger than the first shampoo above, so it really fused well with my hair & made it smell great! They also sent me a sample of their lavender rose soap, and I absolutely loved it. It made me want to buy handmade soap from now on! And hey, they've really got the presentation part down beautifully, right? Overall, these two items turned an everyday, mundane shower into a much lovelier experience. Bath therapy, guys...it's good stuff!
Bottom line:
Handmade products usually are just so much more fresh and appealing to me. Buying from small businesses makes you feel good, too! Anyway,
I'd use this (as a conditioner) again, but perhaps if they lightened up on the heavy oils and made a lighter formula for thinner hair that would be a better shampoo for me personally.
So hey, what's your favorite natural shampoo, and have you tried any great hemp products lately?