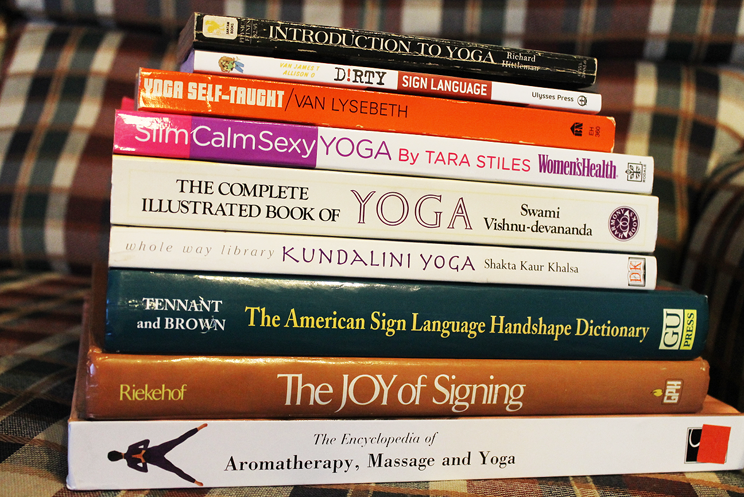 Part of my collection of yoga & sign language books, mostly thrifted.
6. I like to read.
Growing up, I read a lot – mostly fantasy fiction and memoirs. For the past few years I seemed to stick mostly to nonfiction books related to my areas of study: sign language and yoga. But nowadays I've found time to read more and have stumbled onto some great new books in different genres. I'm hoping to start featuring book reviews here :)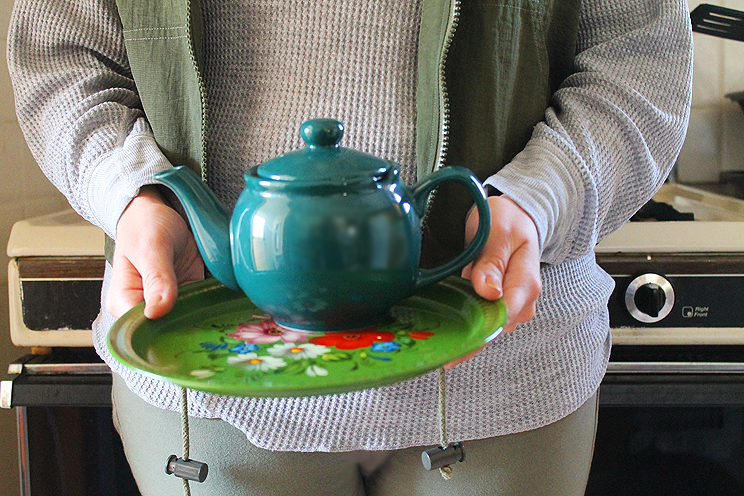 Love this teapot!
7. I'm enjoying the world of coffee and tea. What a relaxing ritual (especially with a little snack to dunk! heh) to look forward to in the mornings, yes? So far, I am frustrated with home brewed coffee, so Starbucks is usually my choice (iced lattes = my weakness) every so often. As far as tea, I'm making the switch to higher quality loose leaf and I seem to favor chai, green & black blends. In fact, I'll be letting you know about some that I tried recently. Tea freaks, stay tuned!
Just a dream for now :)
8. I have a wish to visit India someday.
Not sure if I'll really be able to or not, but it wouldn't matter when I got there (maybe when I'm old & gray!) but it would be wonderful to connect to the place Yoga was born. I don't get to travel or vacation much (outside of good ole Ohio, that is), but I'd like to get off this continent just once more in this lifetime!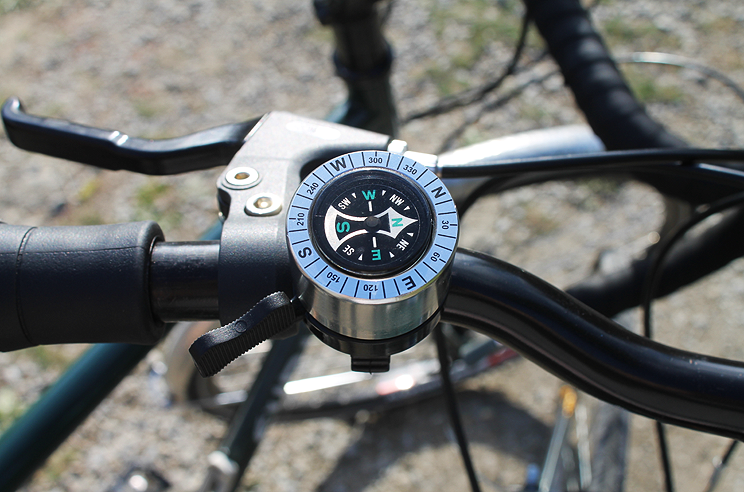 Combination compass/bell.
9. I'm getting better at riding a bicycle. Mr. Blue Sky is a bit of a bike nut, so he has inspired me to ride more. This summer I rode 20 miles, my farthest yet (hah!), but Blue Sky has ridden over 100 miles in a day before – yikes!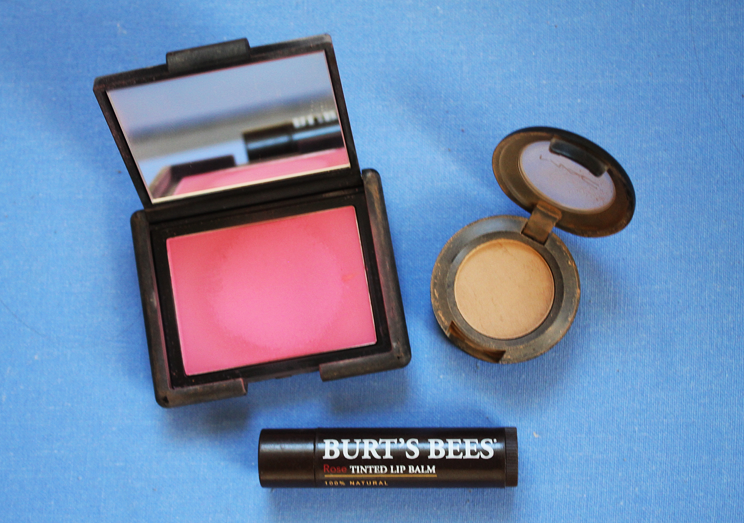 Minus mascara, that's the extent of it! NARS blush in Mata Hari and MAC eyeshadow in Omega.
10. I don't know much about make up.
I went through an experimental phase, but in the end I realized: I just think less make up looks better at the end of the day. So, first of all, foundation irritates my skin, thus I avoid it. Plus, my natural skin tells me how I'm eating/drinking & exercising and if I need to adjust something. Basically, I stick to eyebrow powder, blush, mascara, and tinted chapstick.
Here's
part one of this post
if you're curious.
And hey, let me know if I should continue this 'about me' feature, ok? :)