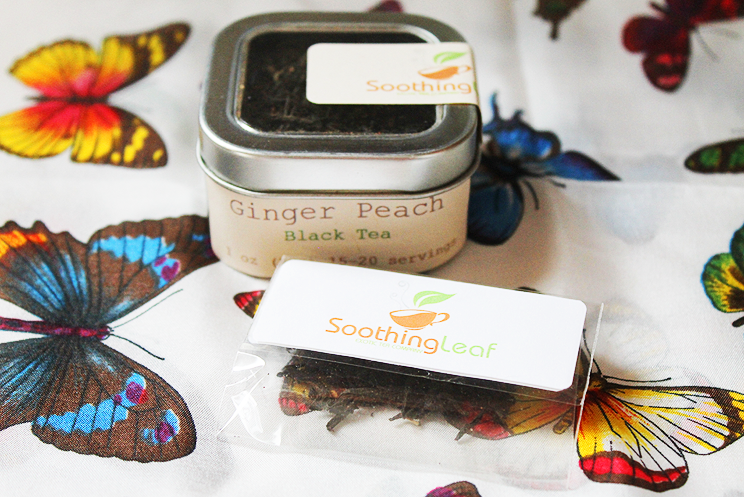 One of the benefits of colder temperatures is that I get to bring out my tea pot and try out tasty new blends. Hot drinks are pretty necessary for survival in the winter though, don'tcha think? Warms you, soul and all! So obviously I was pretty excited to try one of (currently) about 12 blends that
Soothing Leaf
offers. I chose the Ginger Peach black tea first because I am obsessed with ginger, and second because I'm going to miss all those local summer grown peaches I was eating.
I've been drinking their tea for over a week now, and I am certainly enjoying the switch from everyday coffee. In my opinion, this is a nicer, or more quality tea than the grocery store stuff. My favorite thing about it is how many cups it makes, and how wonderful it is to drink a coupla cups in one sitting! As far as the flavor, I liked the natural/genuine peach flavor, but really couldn't place the ginger. However, all of their blends sound delicious (Strawberry Green tea sounds amazing), so I would definitely try another. Overall, corresponding with this company and testing this product was a pleasure.
So hey, do you have a favorite tea or place to buy it you wouldn't mind letting me in on?
I'm falling in love!