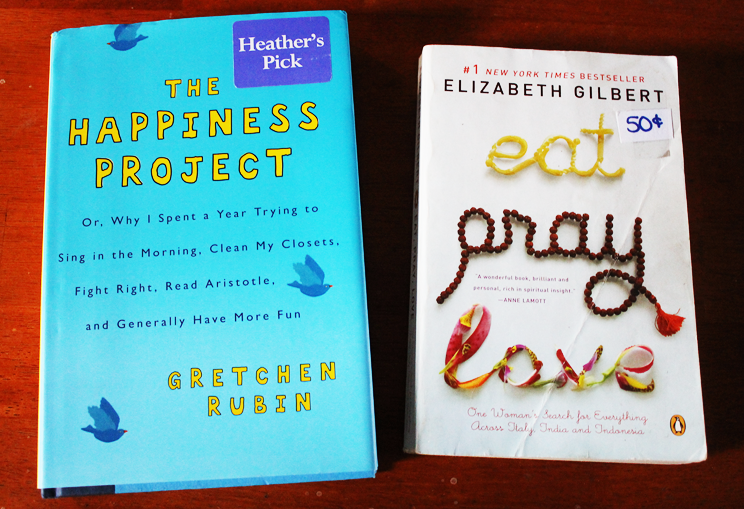 1. The Happiness Project by Gretchen Rubin:
This book has been of great use to me in a few different ways. First of all, in my own life because it has changed my attitude - a line she writes, "act the way you want to feel," has become my personal mantra when I'm feeling negatively. It also helped me understand that working on your self happiness is not entirely selfish, that you need to be happy yourself before you can make others happy. Secondly, this has been a wonderful prompt for yoga classes! Its been effortless weaving her ideas into my classes, and students have responded well to them.
2. Eat, Pray, Love by Elizabeth Gilbert:
You know it's a good book when it feels like having a conversation with a close friend or reading someone's journal, right? This book was full of personal anecdotes about what she learned (spiritually) in three different countries, and focuses on her struggle between earthly delights and spiritual growth. It's easy to fully engage with her story because she's exceptional at describing her colorful and mysterious experiences. If you're interested in travel, marriage/romance, meditation, and God/spirituality, it's perfect - popular for a reason! As you can see, you can find it pretty cheaply secondhand at thrift stores and such. Both books are used actually, don't buy 'em any other way! In fact,
here's my favorite site to buy books online
where you can find a wide selection of books at great prices.