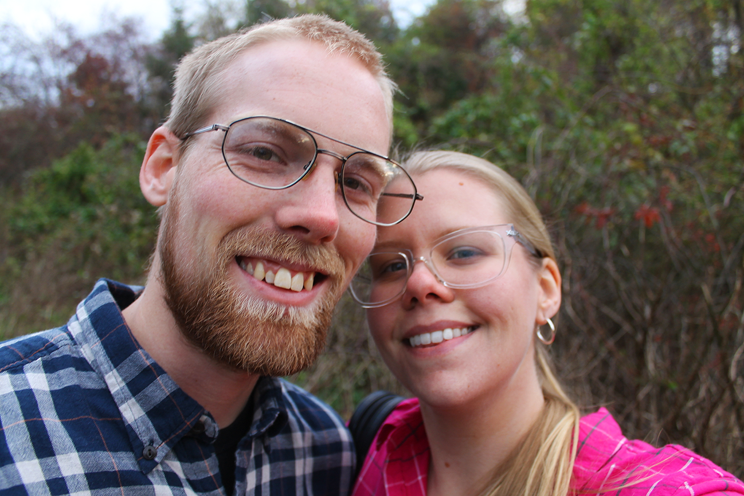 Mr. Blue Sky wore plaid, too :)

Fuchsia plaid blouse: Target
Leather bag: Thrifted
Pants: Forever21
Tapestry ankle boots: DSW (the brand is Diba)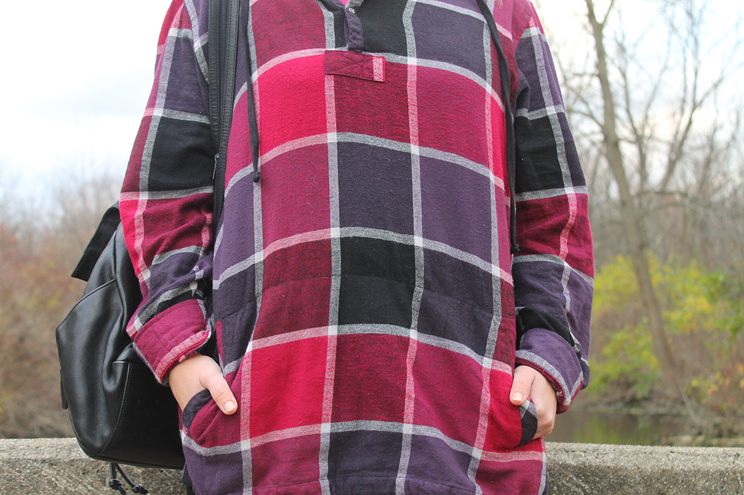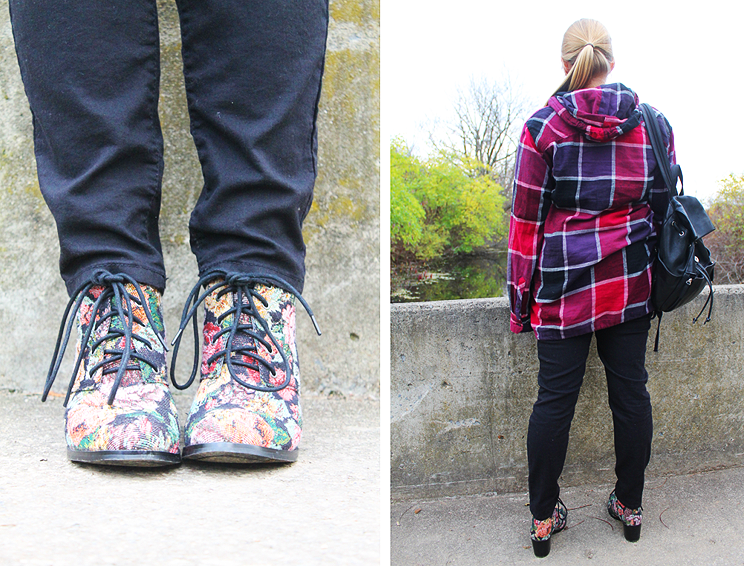 Plaid hooded tunic: Thrifted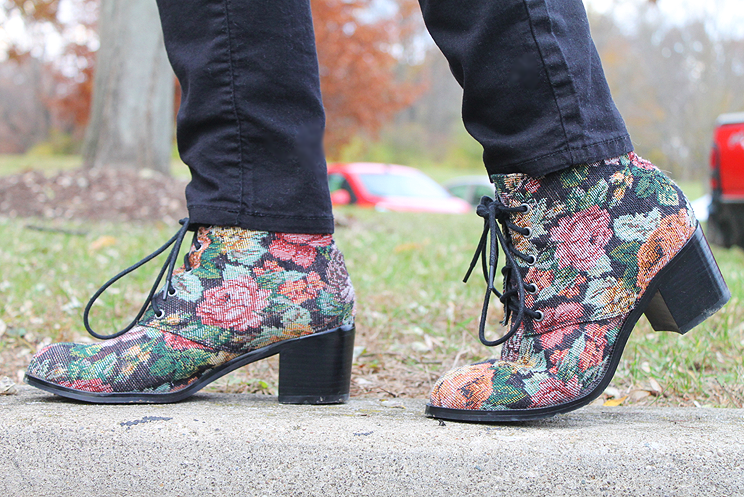 Finally, the mystical bloggy forces combined to bring a day where Mr. Blue Sky and I were both free, and the weather decided to cooperate. Magic, I tell you! Anyway, I really enjoyed wearing this outfit. Gotta admit, I tried this color because ze wonderful Stacy London (y'know,
in her book I told you about?
) said fuchsia looks good on just about everyone. I might have to agree! I think it really brings out a natural flush in the cheeks.
And the booties, oh my. My best friend bought these first, and then I couldn't stop thinking about them! It's fun to share a similar style with someone, though, and I think they're more of a special item since they've been inspired by someone close to me. Does anyone else feel their favorite pieces are ones that friends & family have been involved in? I'll be hanging onto these with sappy sentiment for quite awhile, I'm sure!