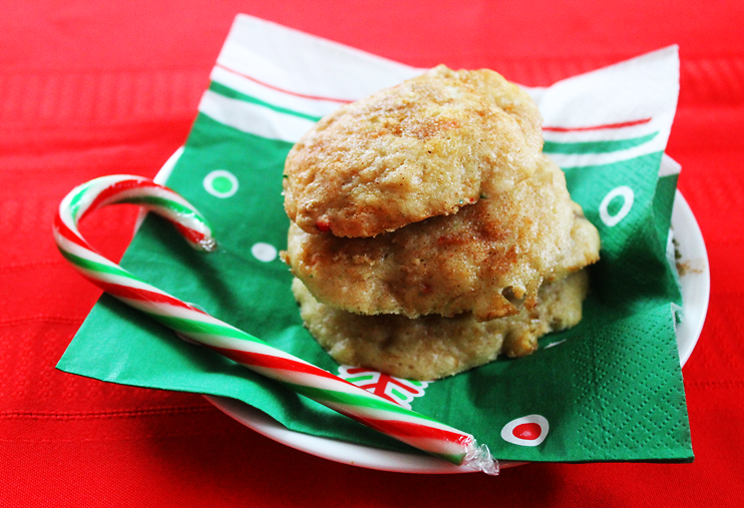 So, here's a simple cookie that we make at my house for basically any occasion, or y'know, none at all! This year we included it in our Christmas cookie assortment. Just a tip - store them separately, they tend to pick up other flavors if stored together. These cookies are moist, light, and cake-like and are great on their own, but a little banana or caramel frosting would be a great addition to this recipe!
Ingredients:
2.5 C. Flour
1 C. Sugar (plus reserve a tablespoon or two for sprinkling on top before baking)
1/4 tsp. Baking soda
2 tsp. Baking powder
3/4 tsp. Salt
2/3 C. Shortening
2 Eggs
1 C. Mashed ripe bananas
1 tsp.Vanilla
1/4 tsp. Cinnamon (plus some reserved for sprinkling)
Sift all dry ingredients and then cut in shortening. Add eggs, bananas, and vanilla. Drop by teaspoon onto ungreased cookie sheet and sprinkle with reserved cinnamon and sugar mixture Bake about 10 minutes or until a toothpick comes out clean from the center..