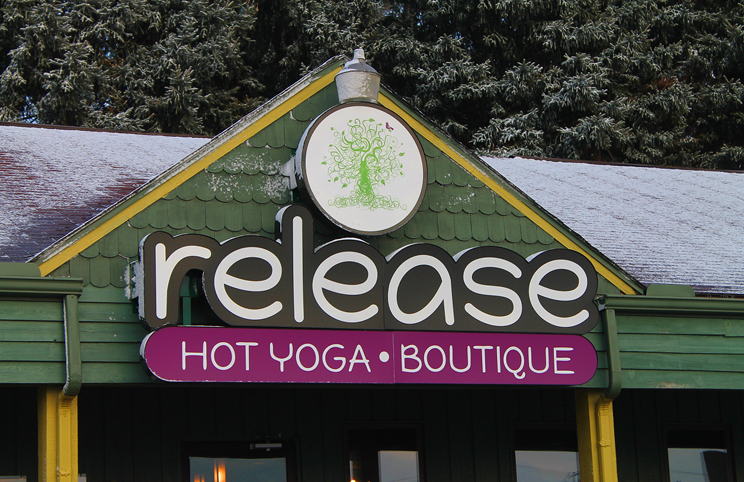 Here's another of my favorite yoga spots! In my New Years resolutions post, I mentioned I wanted to do more hot yoga, so I thought I'd show ya where I do it. This is one of my favorite studios in Akron. You can find them on the web
right here
, if ya like. And if you're in the area, do stop by for a warm (literally) and friendly yoga class!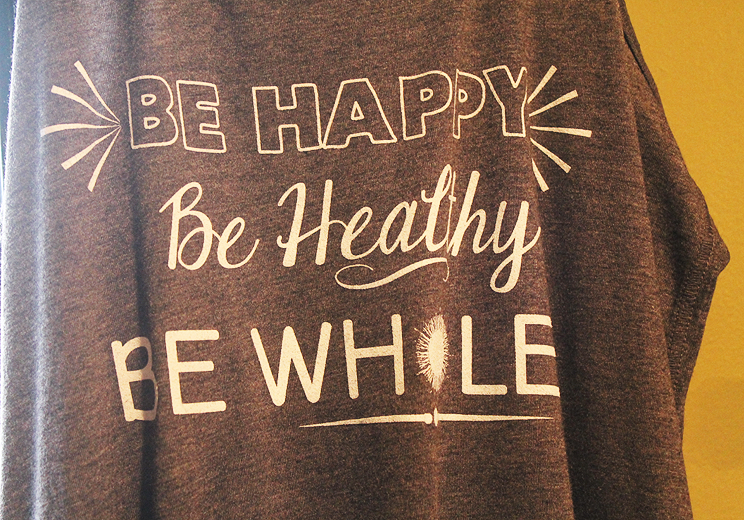 Fun apparel in store, for sure.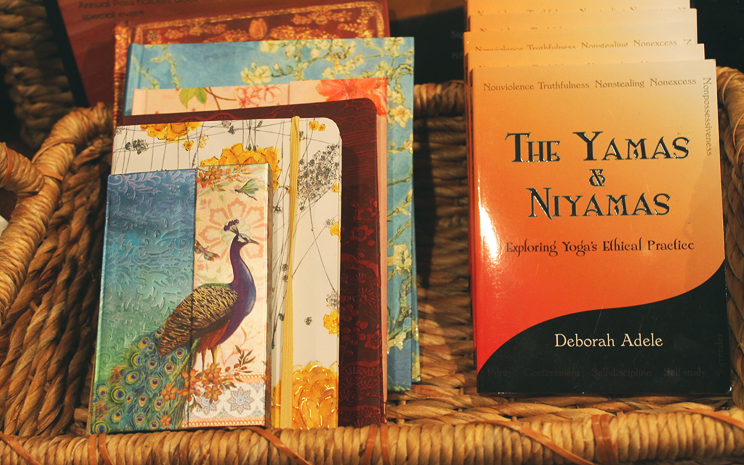 Pretty journals and some awesome looking books, too. In fact, they have a library shelf where you can borrow books!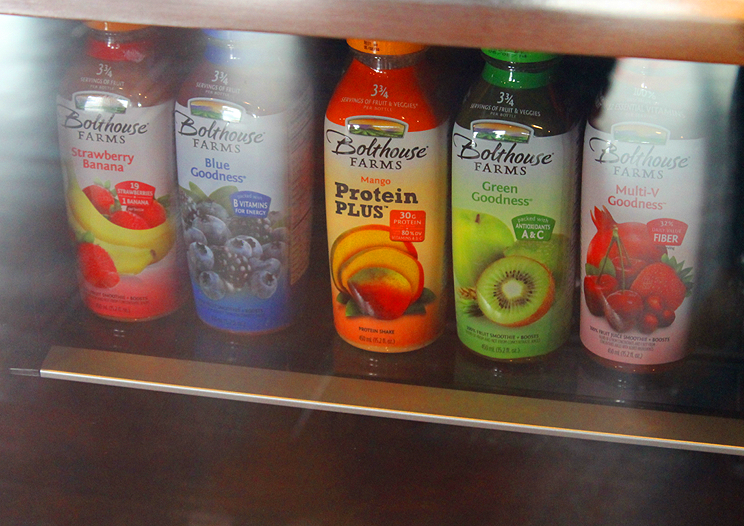 Snacks and drinks available, which is always nice!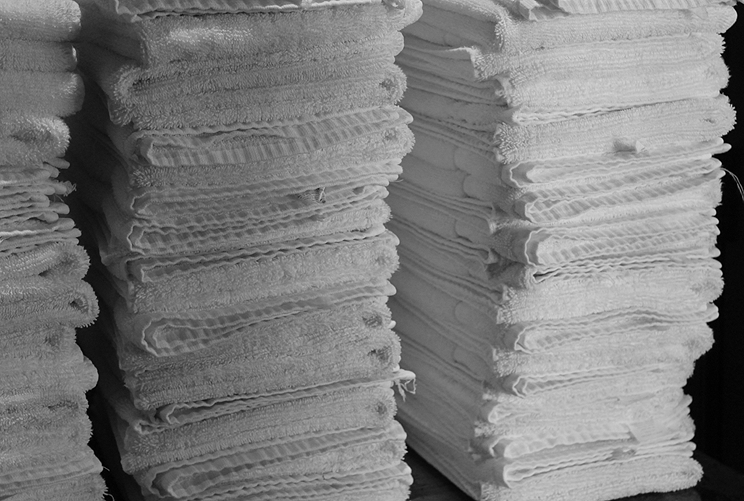 And of course plenty of towels for all the sweatin'!
If you're curious about more studios in the Akron/Cleveland area, you can check out a few I've documented in the past. Here is a studio
in Fairport
,
one in Canton
, and
one more in Akron
. Anyway, happy yoga-ing, guys!