Tiny floral blouse and backpack: Thrifted
Pants: American Eagle
Shoes: Francesca's,
first seen here.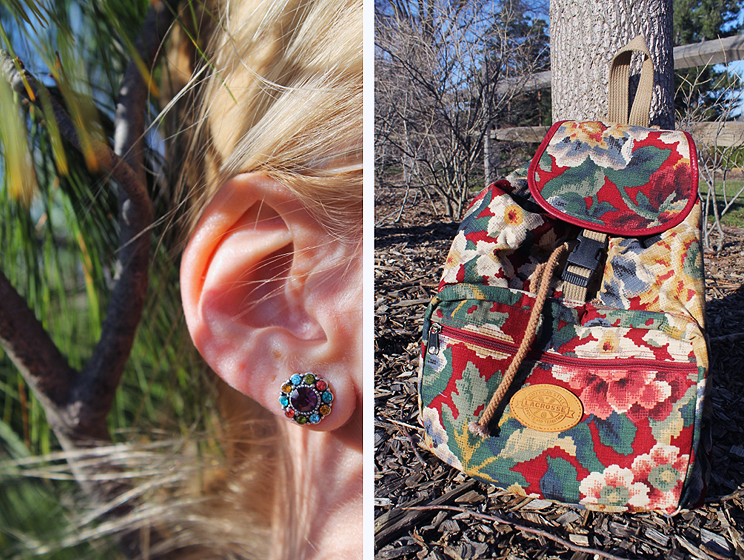 Earrings: gift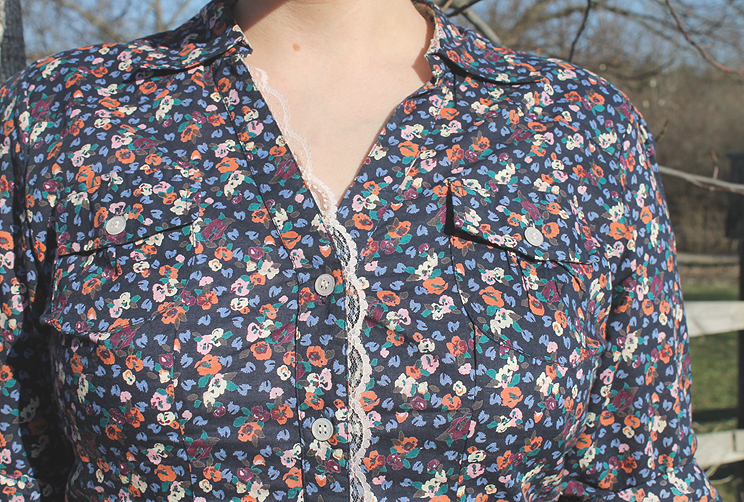 It finally happened: spring showed up yesterday! So after work, Mr. Blue Sky and I practically flew to the park for a long walk and it really lifted our spirits. Just like this outfit, for me! Sometimes I lose faith with thrifting because y'know, sometimes you go home with nothing. But I found this perfect-fitting blouse and super handy backpack last time I went, and I thought they went nicely together.
Sorry I've not been showing my face in photos much, anyway! Been workin' on my pretty facial expressions, and my camera guy is still learning about angles and lighting, so that's been tough when it comes to outfit photos for us. Honestly, I have been trying to think creatively about ways to cover my face since I'm so shy about it sometimes. Any ideas?
And hey bloggy ladies - what are some challenges you've experienced when taking outfit pictures, and what have you done to "make it work"?