Setting up our little nest for the night.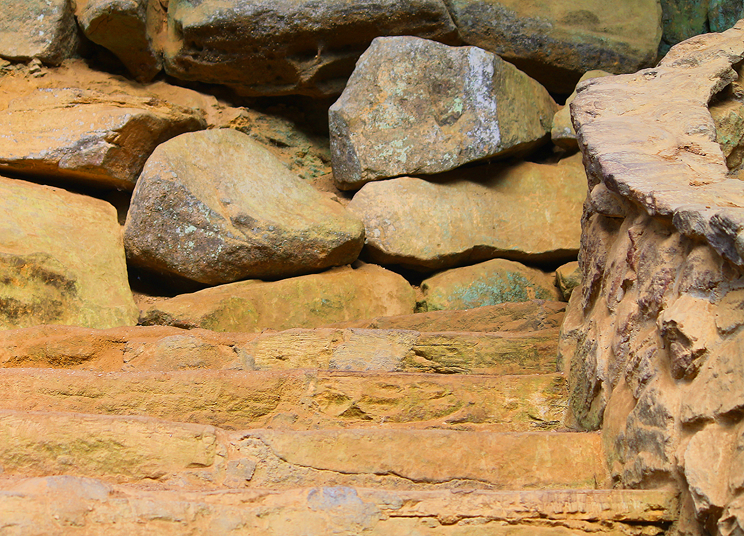 Old man's cave.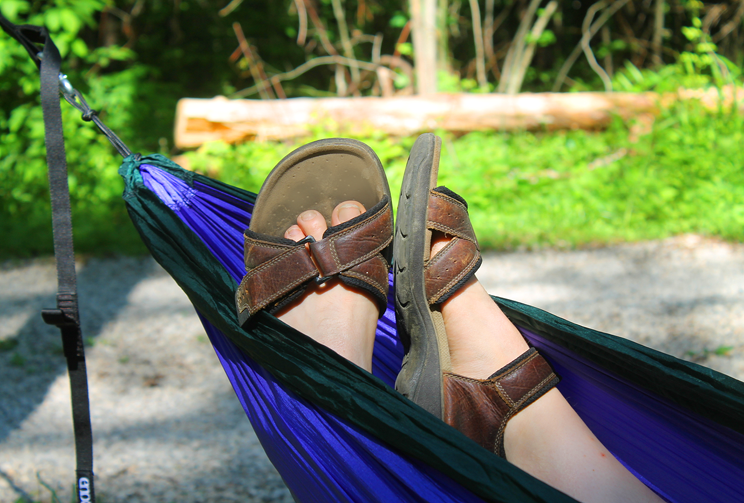 Mr. Blue Sky putting his feet up to relax in the hammock.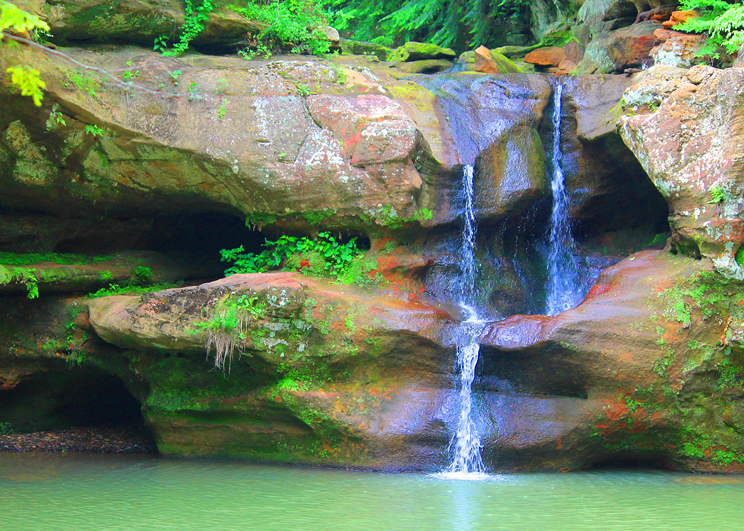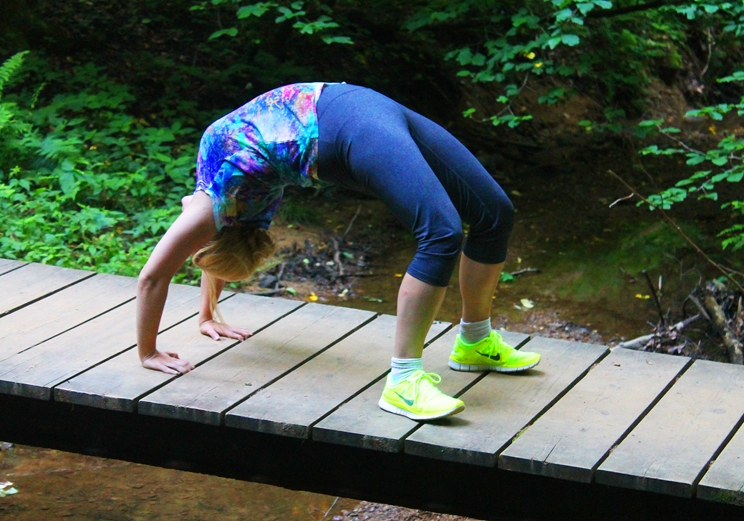 Spontaneous wheel pose!
Just a few snaps from our short journey to Hocking Hills. I didn't take too many photos because well...it was basically just tons of trees and green plants y'know, foresty stuff! Plus, I was pretty focused on the exercise aspect of it. Some parts of the hikes we did were challenging, but it felt great! Not to mention, I cannot get enough of the sweet Earthy smell of the woods. Besides hiking, we just tried to relax and unplug by doing things like yoga, badminton, reading, and burger cookin'! Hopefully we'll be able to do more little trips around the state like this - personally I'm voting for Amish country (an area called Sugar Creek), but we'll see where the summer takes us!