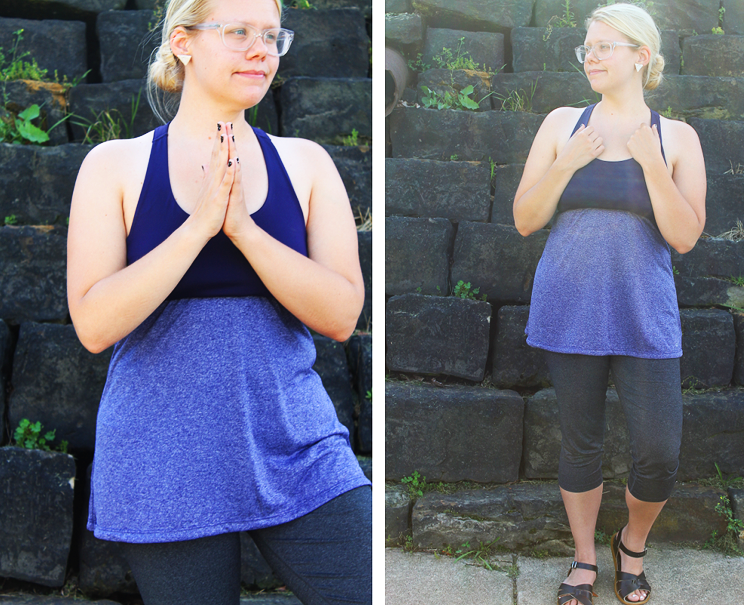 Top: Target
Leggings: Dillard's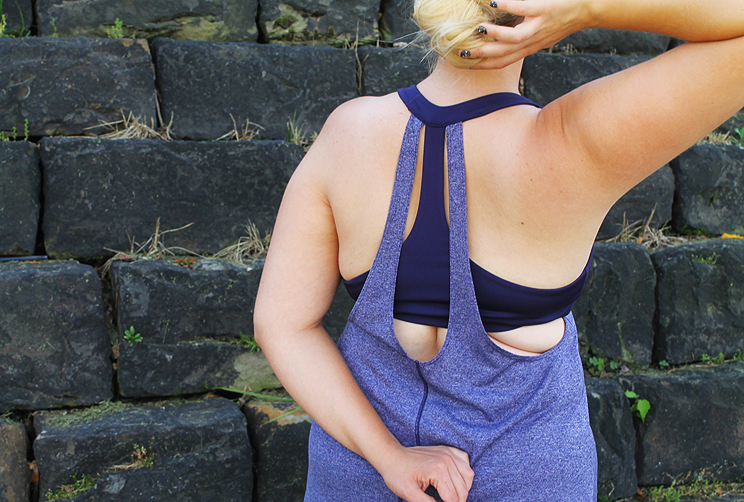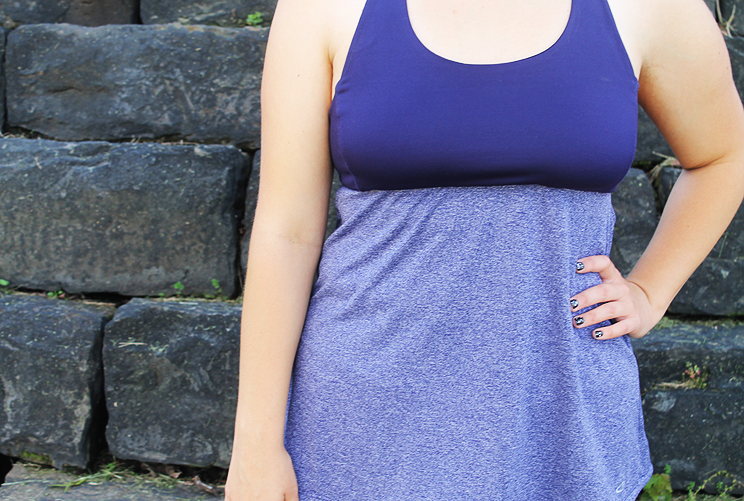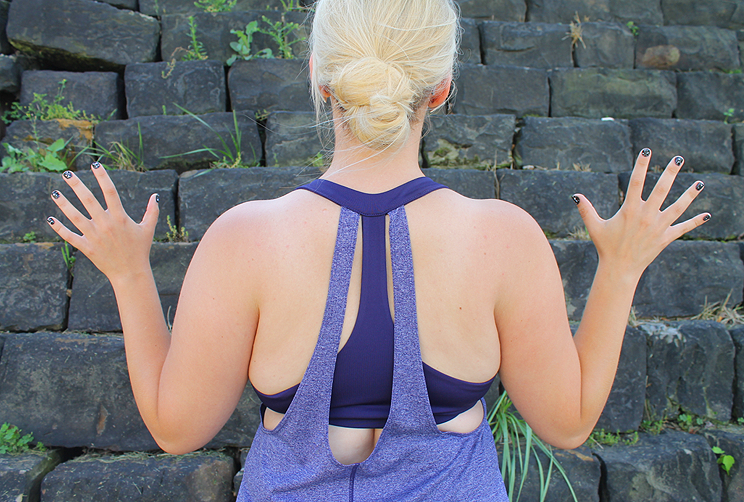 This is only the second yoga outfit I've shown here, yikes!
Click here to see the last one
, if you're curious. Anyway, let's get straight to the point here - there's some fat display goin' on! And for the first time in my life that I can remember, I don't hate my rolls, my fat, my curves - whatever you want to call them. In fact, maybe it's just the amateur artist in me, but I actually LOVED these images. How often do you say that about photos of yourself? I love the photos of my back, because I feel like my arms look thick, but strong. The folds of flesh on my back are soft and supple, and the lines they make are smooth and flowing. These aspects of my body are unexpected and a little provocative to me! And I'm just sayin' - I like that.
And hey I mean, just gotta love moments like this, where you feel like you've made progress in strengthening an aspect of your personality, like say uh, building some self-esteem - y'know what I mean? If you're working hard trying to be better and feel better, you know how I feel so, hope you guys are feeling great about whatever you're workin' on, too!