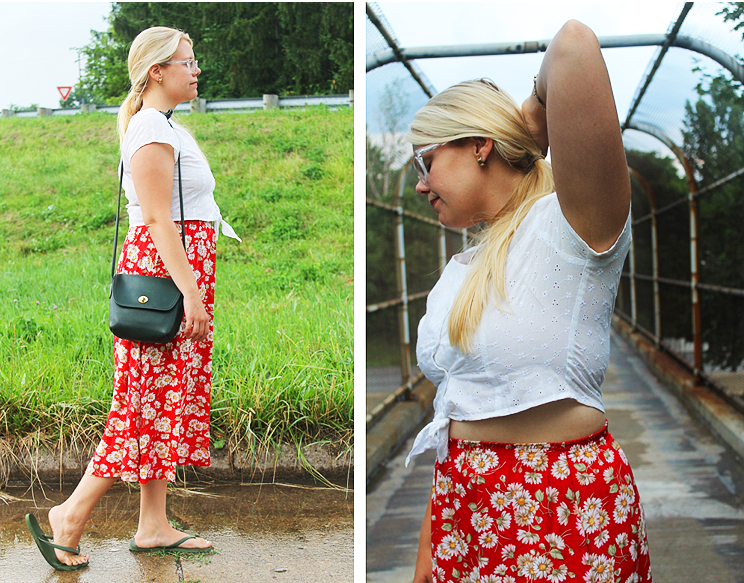 Everything thrifted.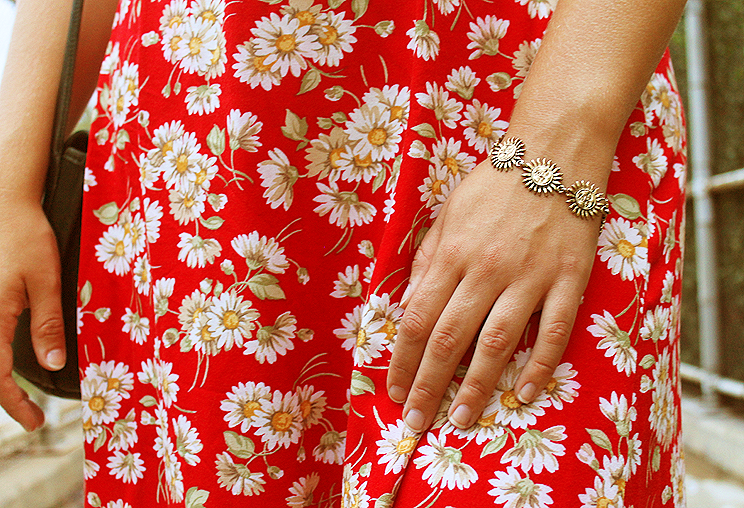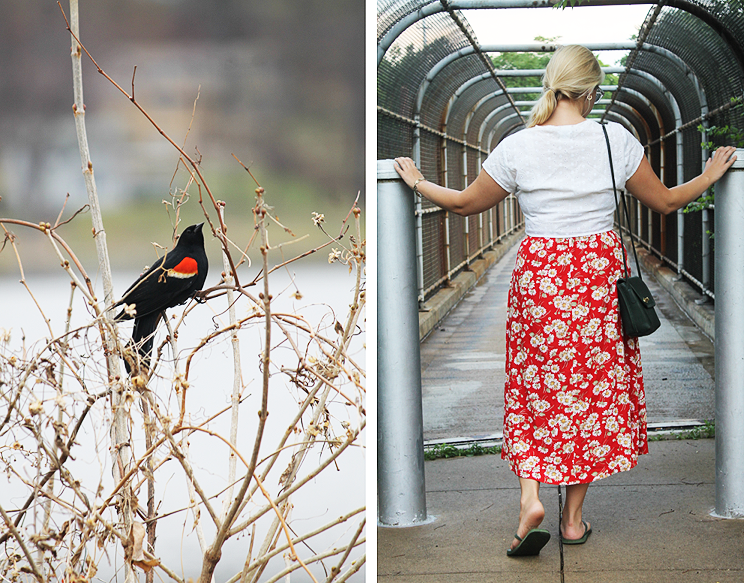 Red-winged Blackbird.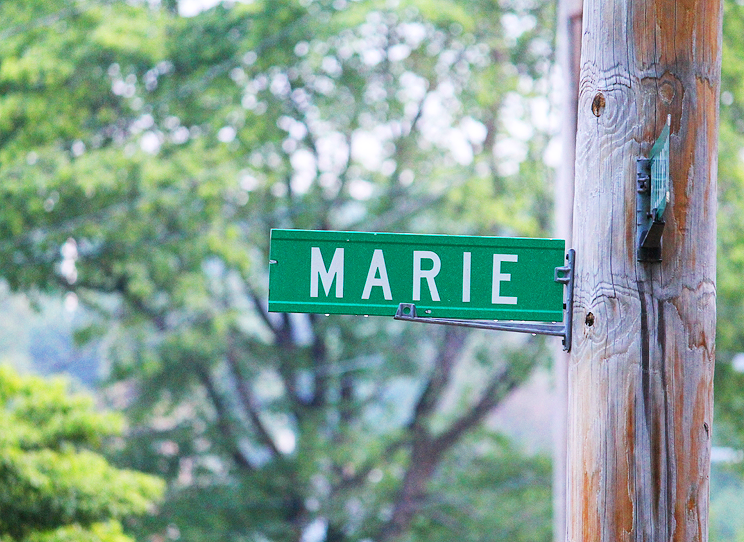 My middle name.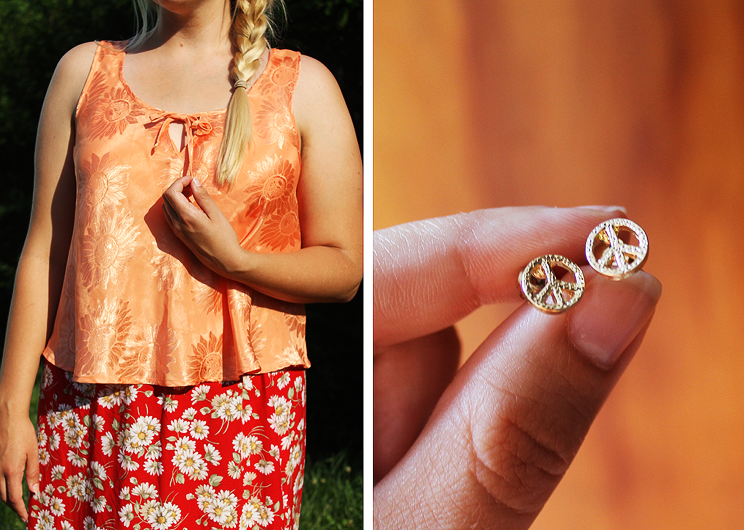 Another way I wore it. Orange top thrifted & peace earrings from Claire's.
Here I am again, obsessed with certain trends - looks like lots of crop top love this summer. And long skirts, too! This outfit was just a super casual one that I put together to go to a grocery & thrift store and then have friends over for dinner at home. I'm so happy everything here (accessories included) was thrifted! I'm going back to school in a few months, so it's back to a student's budget as well. Thank goodness for secondhand clothes, right? Oh, and about the street sign, about my middle name? Well speaking of names, I'm told I was actually almost named Daisy. Kinda cute & silly, I guess. Do you have any "mighta been" names?