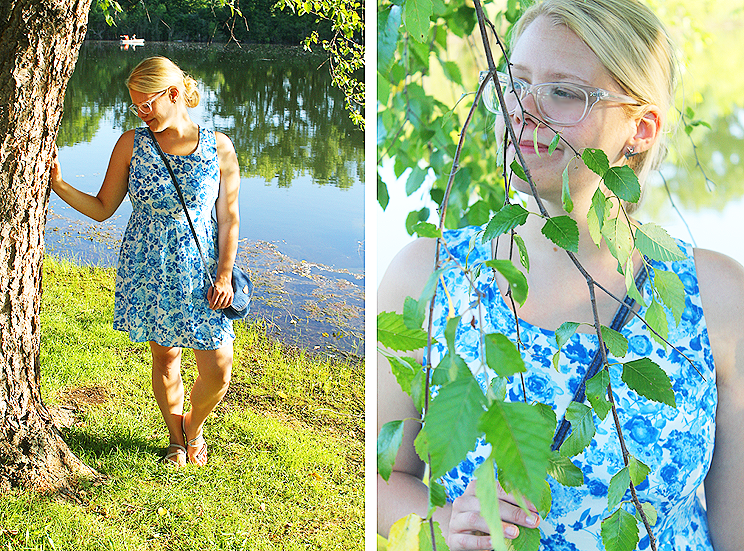 Dress: Forever21
Earrings seen before
here
.
Denim crossbody purse: Thrifted.
Gotta love an occasion to dress up a little, right? I wore this to a wedding at a little park with a pond - it was a great time, as weddings usually are! Choosing this dress was pretty automatic to me, many of the dresses I own are tailored this way - fitted at the waist and flowing away from the body. But hey what works, works, I guess! I wore it with the snake sandals I
featured once in this post
, but unfortunately they broke during this photo session, yikes. Not that we hippies complain about an opportunity to go barefoot, haha.. but oh well -new shoes here I come!