So, yeah, I kinda have a thing for pre-packaged healthy snacks! I feel confident returning to school with an arsenal of these type of things, because it's just so easy. If I bring snacks like this to school with me, it helps deter me from buying fast food sometimes, so on those days you don't have time to prep fancier homemade snacks/lunches, they're a life saver. Imagine my happiness when
Kay's Naturals
sent me two different protein-packed snacks. Let's talk about 'em, shall we?
Jalapeno honey mustard pretzel sticks:
These were pretty good, and did taste as advertised. However, the jalapeno flavor was subtle and personally I like spicy stuff, so I could totally handle it if they upped the spice factor. I dipped them in a little fancy mustard too, which was so satisfying.
Veggie pizza puffs:
These were my favorite, because they do indeed taste just like pizza! I don't know about you, but I'm a bit of a shameless pizza addict. Anyway, I preferred the airy, crunchy texture of the puffs as opposed to the sticks, too. At 12 grams of protein, 4 grams of fiber, and only 110 calories per package, I could get used to keeping these around occasionally.
.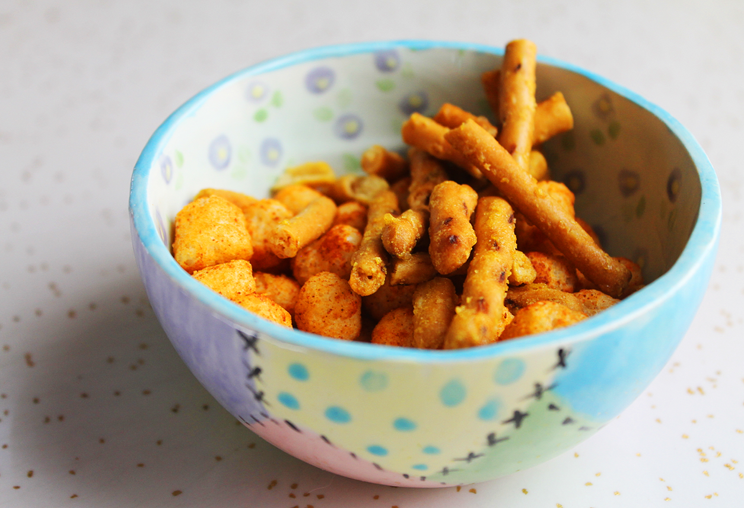 If you're looking to try some new snack foods too, you can feel good about trying out Kay's Naturals. In fact, if ya do, use the code "joy" at checkout for 30% off! If you're interested, you can also read about their ethics, ingredients, and more on their
blog
, or sign up for their
newsletter
!