Camo sweater, scarf: Target
Olive jacket: Forever21
Skirted leggings: Prana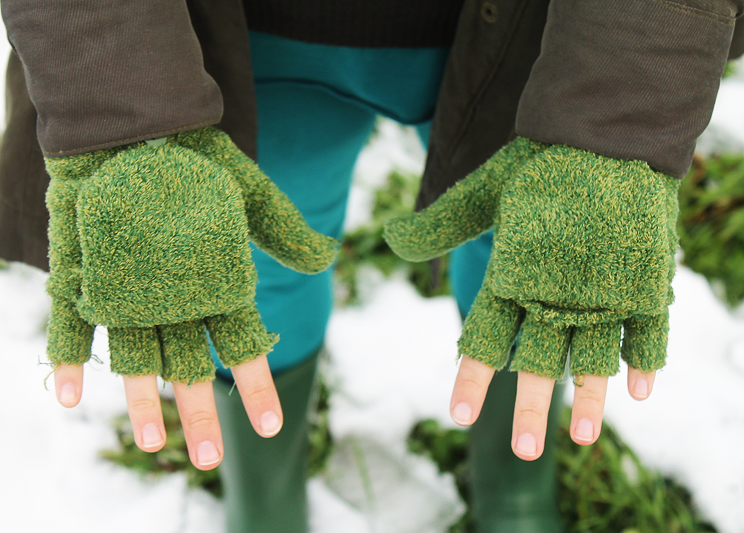 Convertible gloves: Steve Madden
So, how do you feel about camo print? Personally I've never particularly liked it until I found this sweater. In fact, being more of a peace & love gal y'know, I actually sort of had an aversion to it. I've given that up though, because obviously, just because a person might wear camo print doesn't mean they support war. With that said, I just love a comfy green sweater! I thought the neutral tones and subtle pattern complimented this bright teal color, which is my new favorite. I have a lot of green clothes, so sometimes I like to pile them on in a monochromatic look,
like I have in the past
. Teal is still in that green comfort zone, but a bit more fun! Speaking of monochromatic outfits, it looks like I've stocked up on a bunch of orange pieces, so stayed tuned for lots of orange looks these next few months!