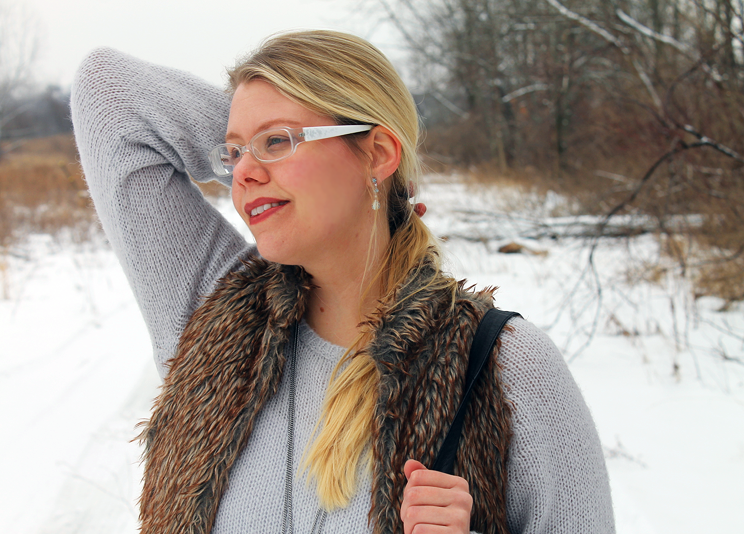 H&M sweater and faux fur vest: Thrifted.
Long necklace: Forever21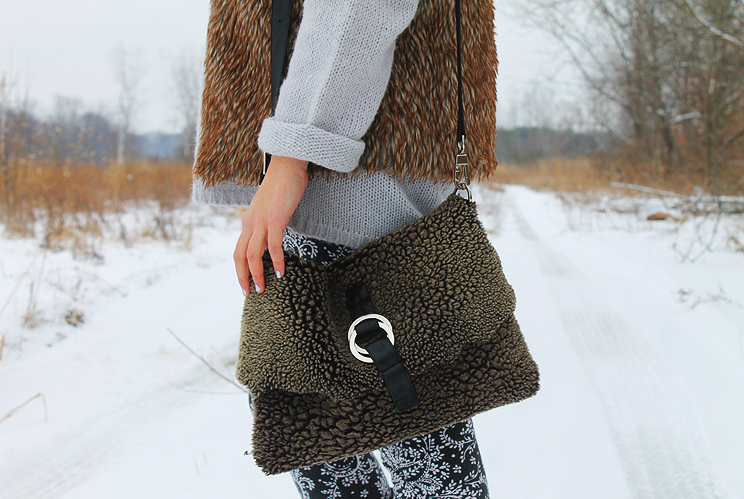 Faux fur bag: Thrifted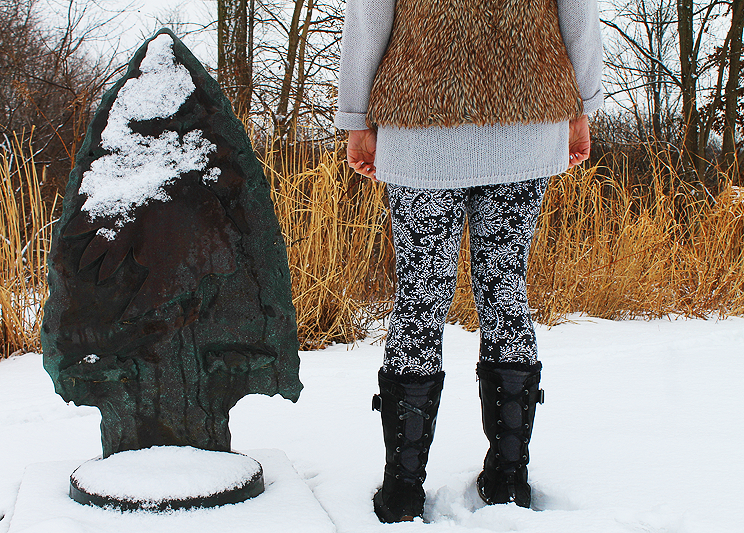 Leggings: Aeropastle
We took these photos in record time! So, I didn't have much time to play around with new poses and angles & stuff, but I have been eyeing this location for quite awhile! This bronze statue of a man carrying a canoe marks the original Portage Path, which was first traveled by Native Americans, later by French and English traders and trappers, and finally American settlers and travelers. It was a dividing line between U.S. and Indian Territory. So there's a little local history for you - which I felt matched my outfit because of the fur, which was something these historical people must have worn a lot in winter. I like the natural look and functional warmth, so I'm kind of obsessed this season. What do you think - thoughts on fur?