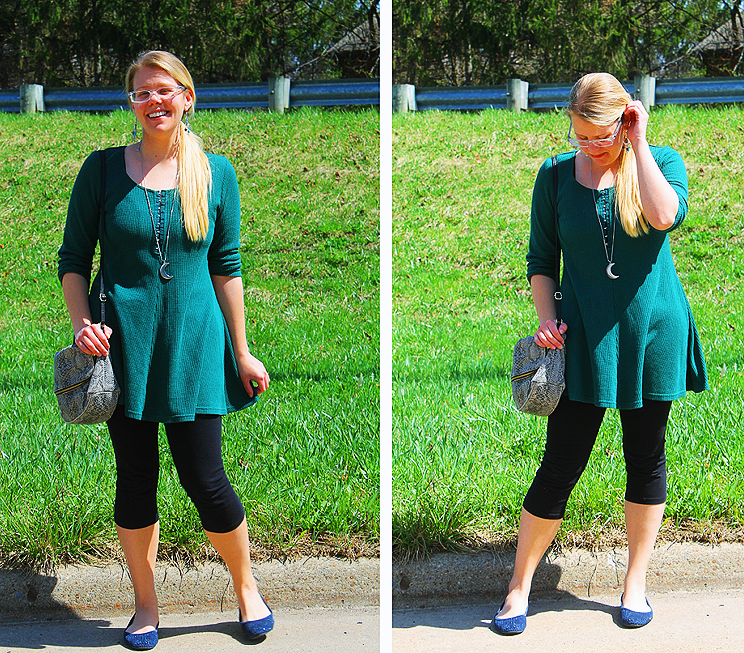 Green thermal tunic dress: Thrifted
Black capri leggings: Kohl's
Moon necklace: Pac Sun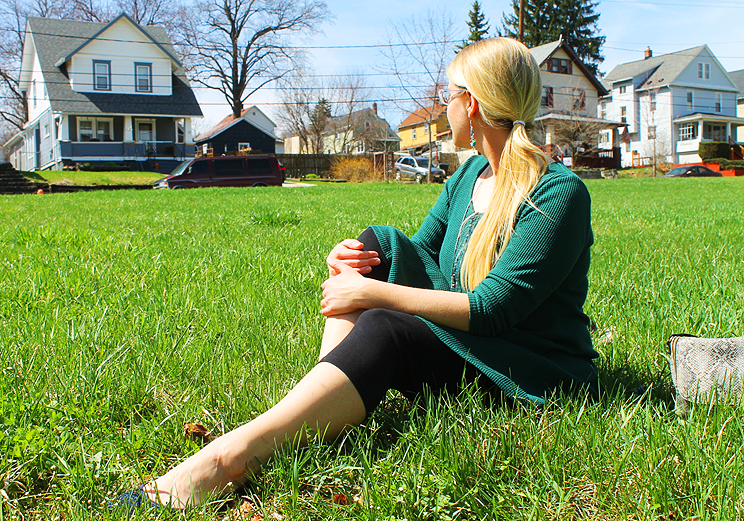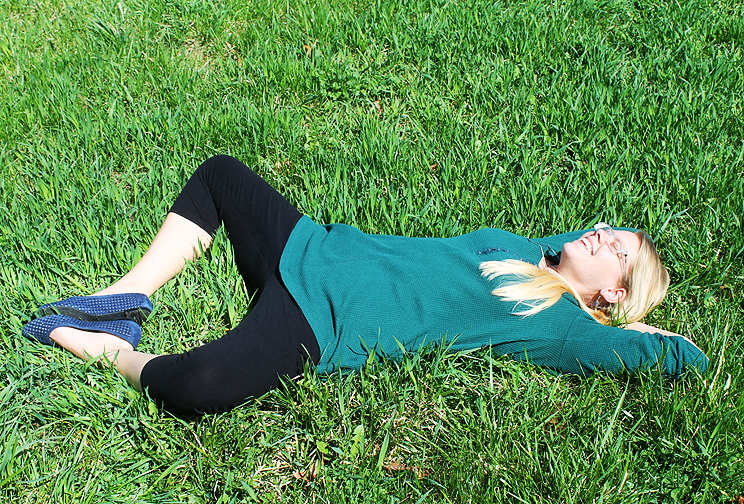 Unconventional fashion blogging ftw! This pose is called Supta Baddha Konasana or Reclined Cobbler.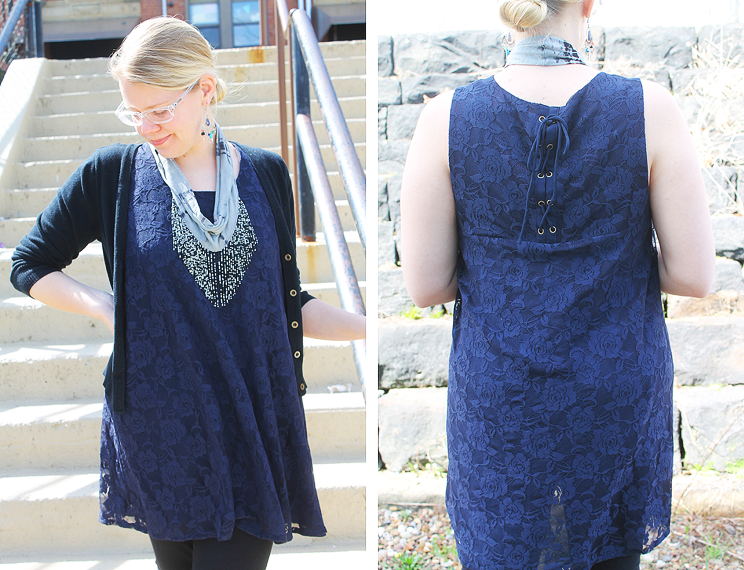 Dress, cardigan, and scarf from Forever21.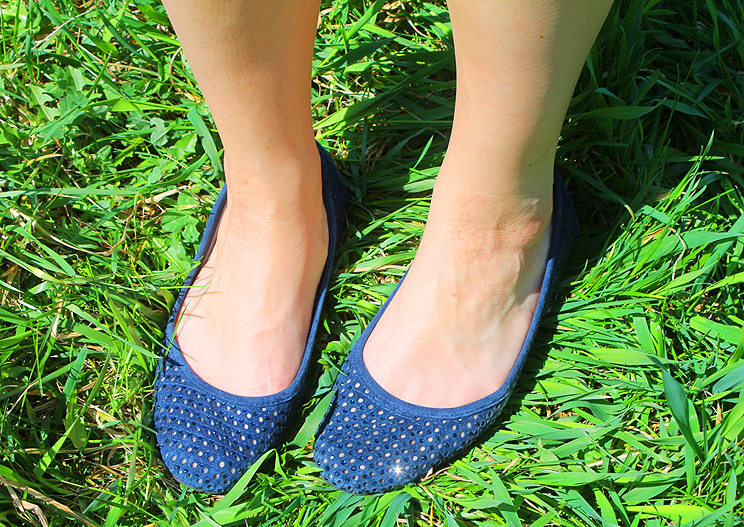 Sparkly navy blue flats: Dillard's
Ah the nice weather is back, thank goodness! Here are a couple of outfits I've worn to school in the last 2 weeks or so. I had actually been looking for a plain green dress when I found that one at the thrift store - I love it when that happens, don't you? It's definitely more of a casual dress, it actually appears to be vintage sleepwear from Victoria's Secret but hey, whatever works, y'know! The blue dress is one that I've added to my more professional wardrobe. It's challenging sometimes to figure out what is work appropriate and what isn't. I wish the green dress were, but it's really just too short to be considered "professional," I think. What do you think makes an outfit professional, any advice?