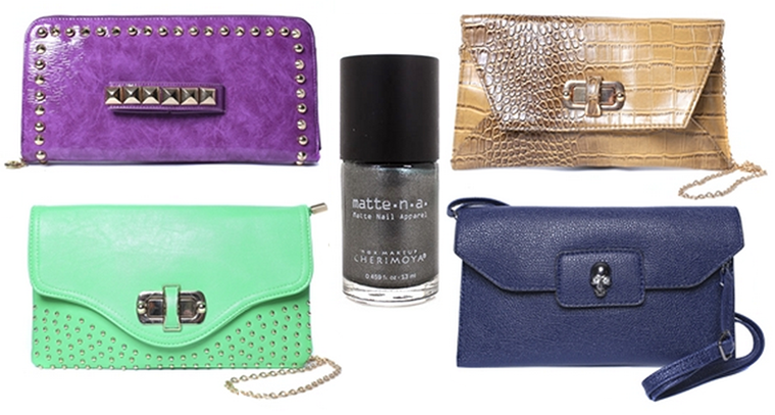 Apparel Candy
is a clothing and accessory company that carries things like costume jewelry, casual clothes, sunglasses, & cosmetics. Many items, like
wholesale dresses
, are sold in packs (more items for a better price), but some things like the purses above, can be bought individually. In fact,
all of them are under $10
each. My favorite is the blue one, I found the little skull embellishment a fun surprise on an otherwise clean and proper bag. The metallic gunmetal polish called "Blockbuster" goes with all four bags, and you can get
six
of them for the price of
one
Essie or OPI polish. That's one for you and five potential gifts for the ladies in your life. Or, save the extra few items, go through all of your other clothes and accessories, grab a friend and their unwanted goods, and spend a summer day as flea market vendors. I've sold in a public market twice now, (
I posted about it once
) with plans to do it again - it's really fun! Maybe you run a shop already? I don't know about you but, some of the best things I've ever bought have been dirt cheap little gems!
Check them out
if you're curious.