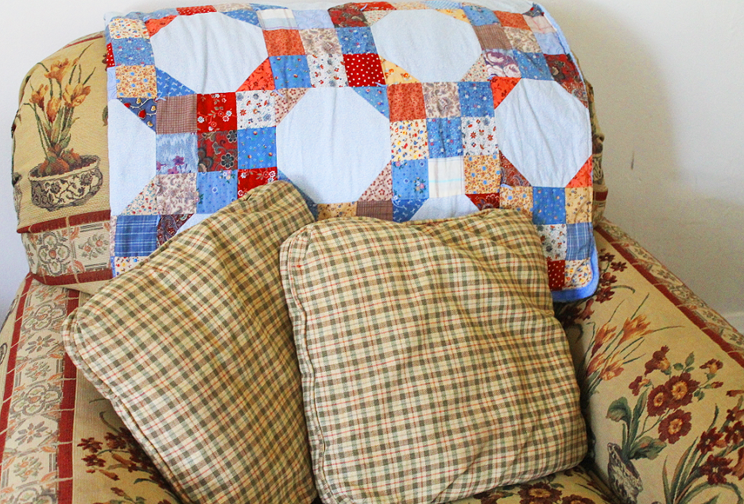 Mom's old furniture and a quilt she made for me.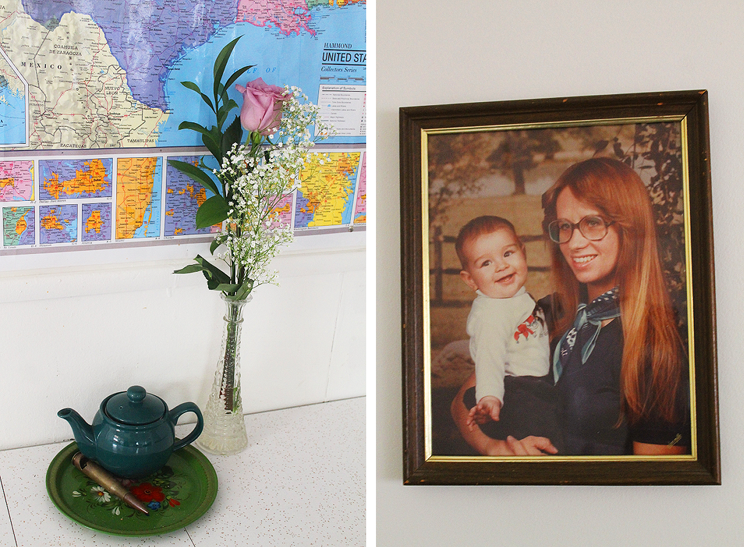 Laminated map that hangs in the kitchen with tea kettle, bottle opener, and single rose & a groovy picture of my Mom and sister from way back when that hangs in the bedroom.
We've got a school theme going in the kitchen, it seems!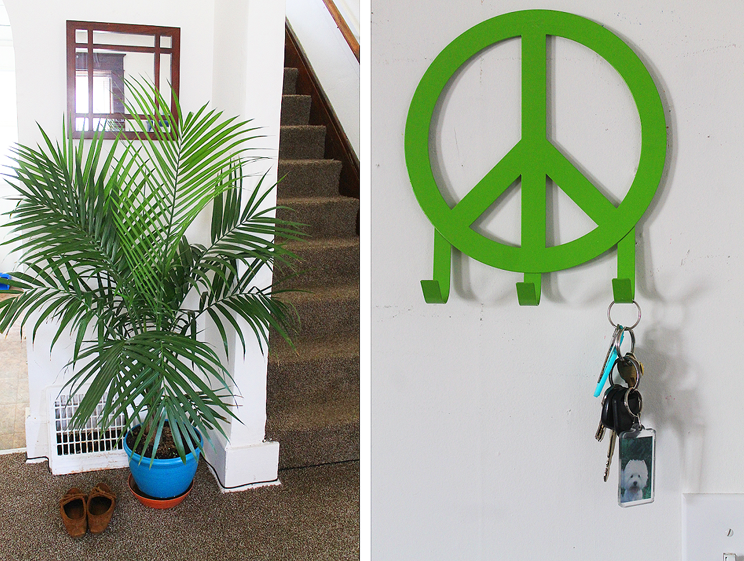 A big palm and peace sign key holder to bring some green into the house.
Hello internet folks! I haven't written in awhile, in fact I almost forgot how much I enjoy blogging these past few months - yikes! But really I've just been busy moving, working, going to the school and all that, you know how it is. So anyway yes we've moved and I snapped just a few photos of the place. I hope to take more soon but I was just excited to post again so here's a few for now!