Earrings by
Jabebo
from a local nature center.
Mini 2016 wall calendar by Charley Harper.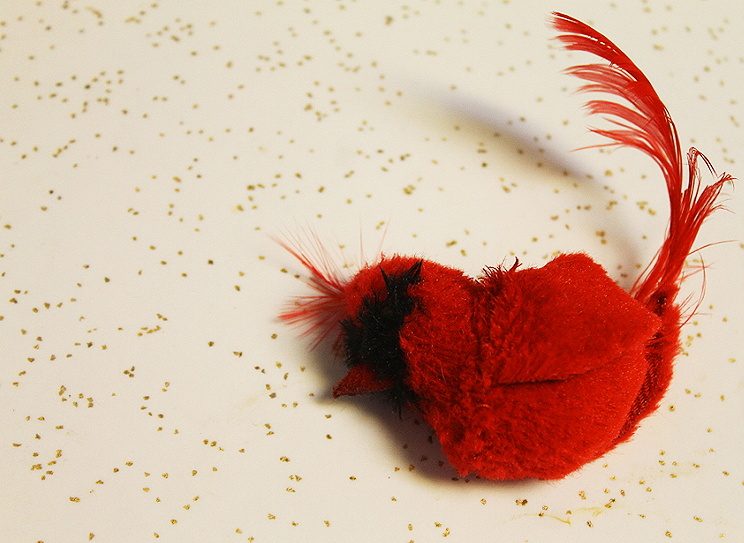 Cat toy. More on that later!
It seems I'm accumulating cardinal things in the house so let's face it, I think I love the bright little guys. These birds are such a beauty to see on a depressing winter landscape. They're Ohio's state bird, so it was the mascot of my high school, and apparently my new neighborhood now, too. I've mentioned that I'm one of those bird-watching, wild bird freaks before,
remember
? I can't say they're my number one favorite, but among my top three next to chickadees and bluebirds for sure! (See? Bird nerd.)
Anyway, what's your favorite bird?