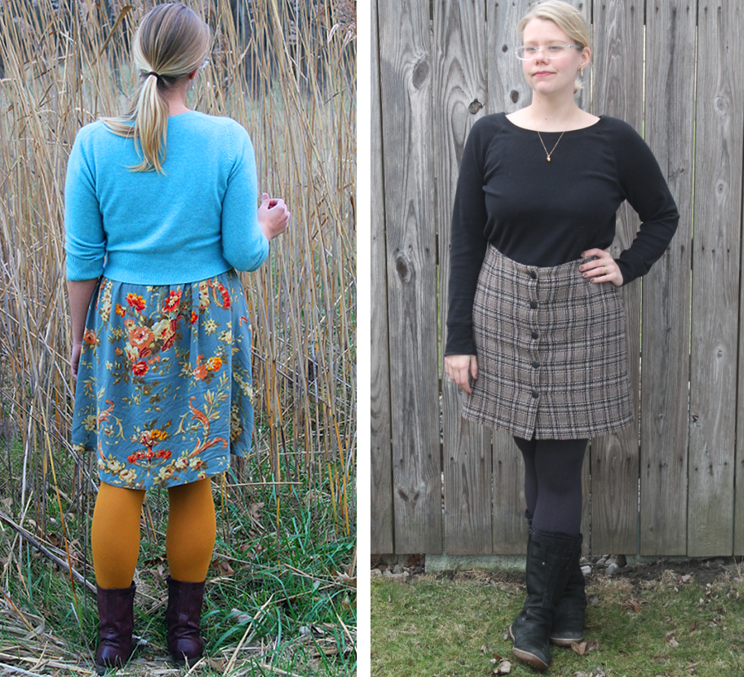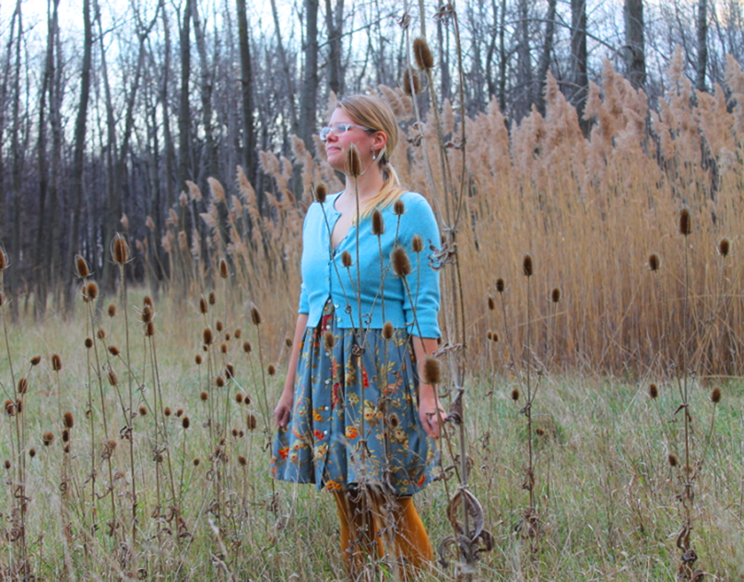 Ralph Lauren dress: Macy's
Cropped cashmere cardigan: Secondhand
Gold tights & purple boots: Target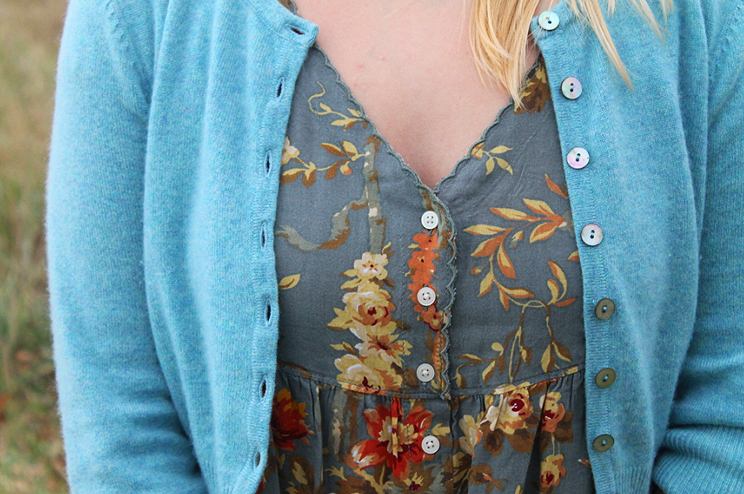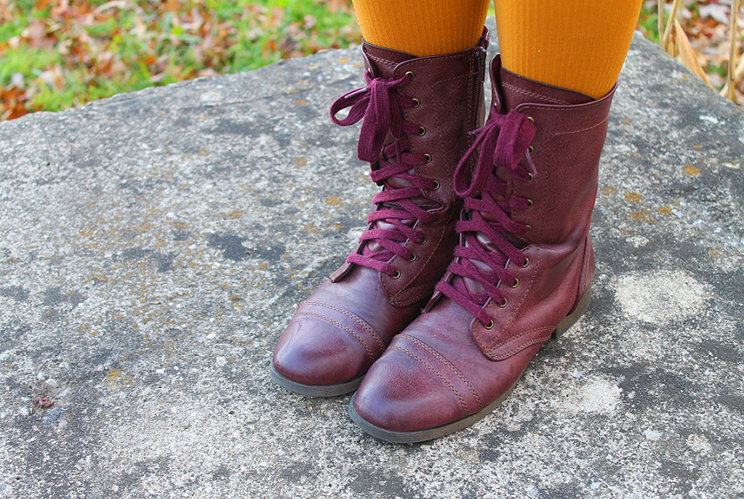 So, I had a few photo sessions that didn't produce as many photos as I would have liked, so I'm finally getting around to clumping them together in one go. I've done posts like this before
here
,
here
and
here
! For this first outfit, truth be told, I wore this dress for Halloween AND Thanksgiving. I couldn't find the perfect elements for some costumes I had in mind, so I decided I just wanted to wear a pretty dress. And then of course a babydoll dress is perfect for eating so I had to wear it on Thanksgiving, too! Haha. This cardigan is a really unique item because it was given to me by a college professor. She brought a bunch of her old clothes in to give away to students and I've said it before and I'll say it again - it's kinda special to have a piece of clothing to remember someone by!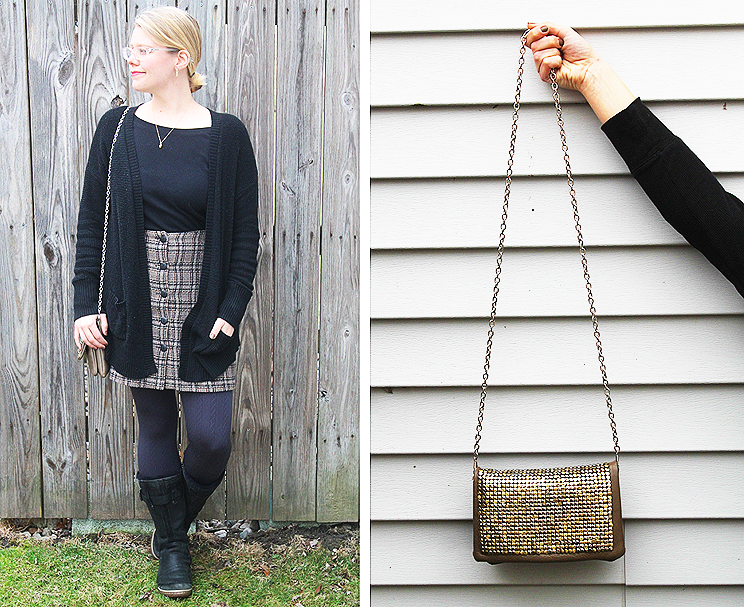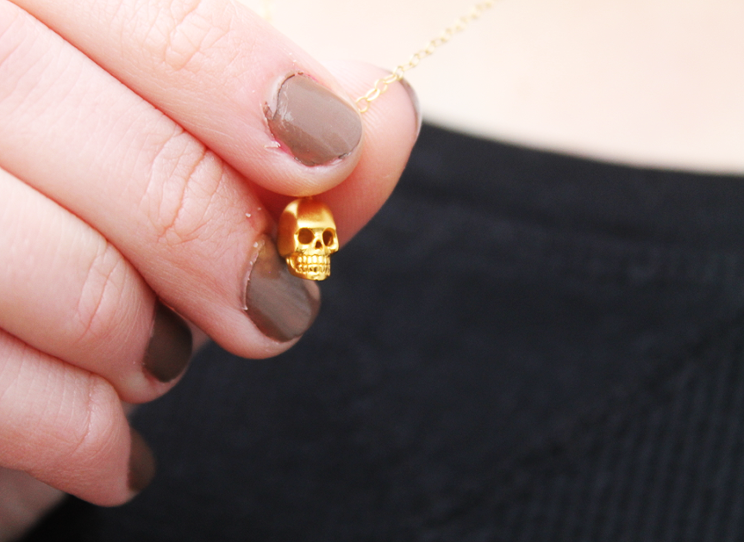 Black thermal long sleeve: Old Navy
Open cardigan with pockets: Target
Studded bag & plaid skirt: Thrifted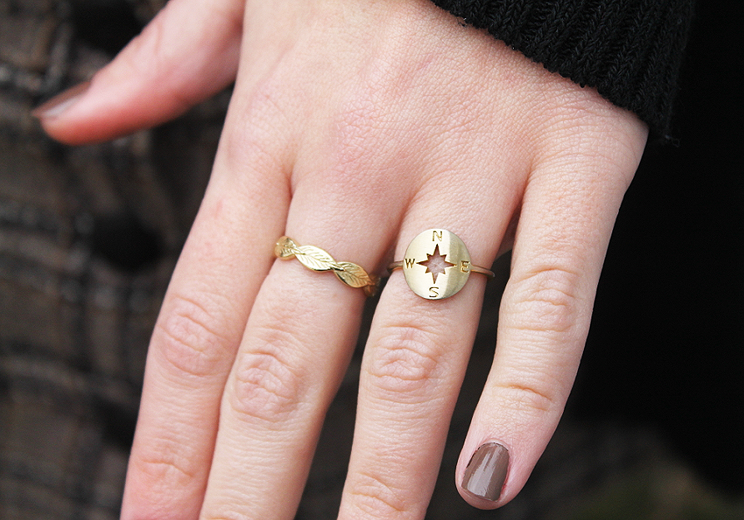 As for this outfit, one of my new favorite things is tiny gold jewelry, so I wear the pieces pictured here pretty often. The leaf ring is actually my engagement ring, but after having it sized twice and still not fitting my freakishly small hands, I decided to let it live on my middle finger for awhile. So for now I wear the compass on my ring finger, a silly little stand-in for the time being. The leaves and compass are significant to me because they signify the many walks Mr. Blue Sky and I take in the woods. I've come to see this activity as symbolic of our life together. Anyway, 'til the next outfit do we meet again!